JBL Studio 220BK Raf Üstü Hoparlör
1.190 TL

İlan No

96981

İlan Tarihi

09 Şubat 2021

Durumu

Sıfır

Professional Electronic
İlan Sahibine Soru Sor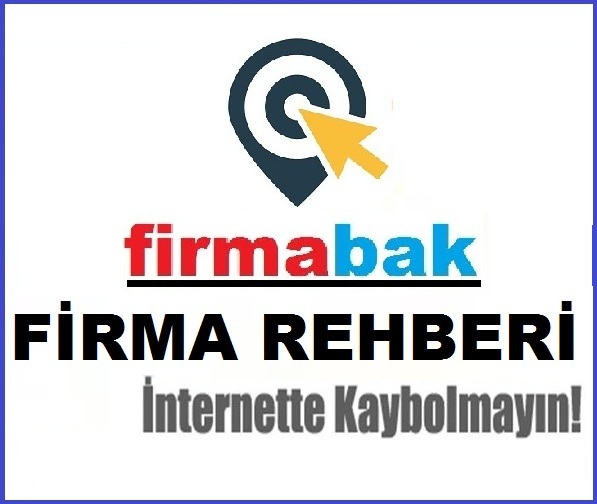 Açıklama
TELEFONDA ÖZEL FİYAT VE BİLGİ ALMAK İÇİN LÜTFEN BİZİ ARAYINIZ.
NOT: ÜRÜN ALMADAN ÖNCE MUTLAKA DANIŞINIZ.
DİĞER MARKA VE MODEL ÜRÜNLERİMİZ HAKKINDA BİLGİ ALMAK İÇİN DE ARAYINIZ.
ŞİRKETİMİZ, MARANTZ, DENON, YAMAHA, PIONEER, FOCAL, KEF, DALI, REL, BOSE, KLIPSCH, NAİM, ELECTRO VOICE, DYNACORD, COMMUNITY, VIVITEK, BOSTON AUDIO, BEYER DYNAMIC, ELAC, BLUE SOUND, USHER, CURRENT AUDIO, CRYSTAL ACOISTICS, JL AUIOD HOME, FOSTEX, SOUNDCAST AUDIO, AUDIO TECHNICA HEADPHONES, EVERYTING, DSPPA, TECH AUDIO, ALPINE, İNAKUSTİK KABLE, KİMBER KABLE, NORDOST KABLE, OKKİ NOKKI, SOUNDCAST, SPENDOR, TDK KULAKLIKLAR, VANDENHUL, USHER, VINCENT, BOSE, CANTON, PRO-JECT, AMATE AUDIO, PIONEER DJ, DENOX, SONOS, PURE ACOUSTICS, MİPRO, LENTUS, B&C SPEAKERS, ACME, ASTRON, DB TECHNOLOGIES, CHAUVET, TERBLY, AVOLITES, TAIDEN, SAMSON, SHURE, SENNHEISER, NUMARK, FAL, GLP, LOOK, NEXO, CAROL, QUAD, DINACORD, AUDAC, INTER-M, SİDERA, ANTARİ, HARTKE, SOUNDCRAFT, BEHRINGER, JBL, WHARFEDALE, CROWN, KLOTZ, PANASONIC, NEUTRON WIRELESS ALARM, AKG, NEUTRIK, AMERİCAN AUDIO, STUDIO MASTER, MİKAFON, ATEIS, RCF, PRODIPE, ALESİS, ADJ, GİBİ BİR ÇOK DÜNYA MARKASININ BATI KARADENİZ BÖLGE BAYİSİDİR.
TELEFONDA ÖZEL FİYAT VE BİLGİ ALMAK İÇİN LÜTFEN BİZİ ARAYIN.
SIFIR KUTUSUNDA AÇILMAMIŞ VE TÜM ÜRÜNLERİMİZ FATURALI VE GARANTİLİDİR.
DİĞER ÜRÜNLERİMİZİ GÖRMEK İÇİN WEB ADRESİMİZİ LÜTFEN ZİYARET EDİNİZ.
Garantisi & Bandrolü & Seri Numarası & Faturası Olmayan & Kolisi Açılmış, Teşhire Konmuş VE ORJINAL OLMAYAN Ürünleri Satın Almayız !!!
PROFESYONEL SİNEMA VE MÜZİK SİSTEMİ SATIN ALMADAN ÖNCE MUTLAKA BİR UZMANA DANIŞINIZ. İŞTE BU SEBEPLE SİRKETİMİZİN SATIŞ YÖNETİCİSİ Sn. Harun İNAÇ SİZLERİ HER ZAMAN BİLGİLENDİRMEKTEN MEMNUN OLACAKTIR.
NOT: ÜRÜN ALMADAN ÖNCE MUTLAKA DANIŞINIZ.
TEL +90(532)569 88 81 & +90(505)594 65 66
AV RECEIVER VEYA HI-FI ANFİ ALIMINA KARAR VERDİKTEN SONRA HOPARLÖR SİSTEMİ SEÇİMİNİ MUTLAKA BİZE BIRAKINIZ, BİZ ALACAĞINIZ CİHAZA VE BÜTÇENİZE GÖRE UYAN HOPARLÖR SİSTEMİ KONFİGİRASYONUNUZU ÇIKARTIRIZ. BU BİZİM İŞİMİZ.
İLANLARIMIZDAKİ BÜTÜN ÜRÜNLERİN RESMİ BAYİSİYİZ.
TÜM MARKA VE İLANLARIMIZ
Çok Özel Fiyat Avantajı ve Ödeme Seçenekleri İle Sizi Bekliyor.
KREDİ KARTLARINA 12 AY TAKSİT İMKANI
GSM
+90 (505) 594 65 66
+90 (532) 569 88 81
TEL : +90 (372) 312 46 54
Professional Electronic
Profesyonel Ses, Işık, Görüntü ve Ev Otomasyon Sistemleri
Harun İNAÇ
Genel MÜDÜR
FAALİYET ALANLARIMIZ:
- Profesyonel Ses, Işık, Görüntü ve Seslendirme Sistemleri
- Kamera Sistemleri
- Alarm Sistemleri ( Alarm Sistemleri, Yangın Algılama Sistemleri ve Kartlı Geçiş Sistemleri)
- Anons Sistemleri
- Görüntülü Apartman Kapı ve Merkezi Uydu Sistemleri
- Telefon Santral Sistemleri
- Ev Otomasyon Sistemleri
- Profesyonel Sinema Sistemleri
- Oto Ses ve Görüntü Sistemleri
ÖZELLİKLER:
Magnetically Shielded
Magnetically shielded for placement on the floor or wherever you want it, including right next to your TV or video display.
Legendary JBL sound
Now you don't have to venture far from home to experience the legendary power, clarity and technical accuracy of the JBL sound.
Bookshelf Speaker
Smaller Bookshelf design allows you to conveniently place your speakers in more places. Whether you mount them to the wall or place them on a shelf you still get that lengendary JBL Sound
Sonic dynastyfused with high-tech destiny
You'll never look at your bookshelves the same.
… or wherever else you decide to place these uncannily adept JBL® loudspeakers. As part of the new 10-piece JBL Studio 2 loudspeaker series, the Studio 220 bookshelf speaker was built to speak the languages of both legacy sound and forward-thinking technology. Tested relentlessly in the world's most advanced sound research lab – our own – as well as pitted against competitors in real world comparative listening studies, we've engineered this loudspeaker to go above and beyond. We incorporated a front-firing 4" PolyPlas midrange speaker and a rear-firing Slipstream bass port that envelop listeners in tight, accurate bass. We always could have stopped there – but that's not the JBL way.
We took other design cues from our work building the world's most legendary recording studios, giving our Studio 220 the kind of performance sound normally found at cinemas and multiplexes: a 1" CMMD® Lite high-frequency driver that ensures low-distortion, and a High Definition Imaging (HDI) waveguide design that offers pinpoint sound imaging and studio-grade balance. Then we topped it off with seductive features like gloss black paneling, soft rounded edges, and your choice of either Black or Espresso wood-grain finish.
We ran wild with sound and vision, combining the power and precision of high-tech audio with the sleek urbanity of "it-factor" design. For those able to hear the truth, we're confident you'll hear it full volume – at first listen.
Features 4" PolyPlas driver delivers unrivaled purity and power We have years of JBL acoustic testing under our belt to back our sound up. With its 4" PolyPlas driver delivering unrivaled midrange accuracy and power, we'll let a masterpiece speak for itself. 1" CMMD® Lite high-frequency driver and High Definition Imaging (HDI) waveguide bring cinema-grade sound to your listening experience The consummation of 67 years of pioneering sound research at our JBL labs, the Studio 220 incorporates bold technologies like a High Definition Imaging (HDI) waveguide and a 1" CMMD Lite high-frequency driver into its design. Together, these advances let you experience your sound cinematically – in all its precision imaging, high-frequency detail, natural balance, and full spectrum mastery. Visually striking 21st century design features that can't fail to seduce The JBL way is to make it look as good as it sounds. And with the Studio 220, we've made no exception. With 21st century elegance that incorporates soft-rounded edges, black gloss paneling, and soft-touch paint, we've built something that seduces the eye as much as it commands the ear.
What's in the box: JBL® Studio 220 2-way 4" Bookshelf Loudspeaker x 2 Owner's Manual Rubber Cushion Pads x 8
Product specifications: Type: 2-way 4" Bookshelf Loudspeakers 100mm (4") PolyPlas low-frequency transducer High Definition Imaging (HDI) horn design - 25mm (1") CMMD® Lite high frequency dome Recommended amplifier power: 20 – 125W Frequency response: 60Hz – 22kHz Sensitivity: 86dB Impedance: 8 Ohms Slipstream rear-firing bass port Gold-plated binding-post speaker terminals Dimensions (H x W x D): 260mm x 168mm x 180mm (10-1/4" x 6-5/8" x 7-3/32") Weight: 3.7 kg (8.2 lb)

Bu ilan
1871
. kez ziyaret edilmiştir.