HARMAN KARDON AuraPlus, Spotify Bağlantılı ve Bluetooth HD Hoparlör
1.690 TL

İlan No

96787

İlan Tarihi

19 Mart 2021

Durumu

Sıfır

Professional Electronic
İlan Sahibine Soru Sor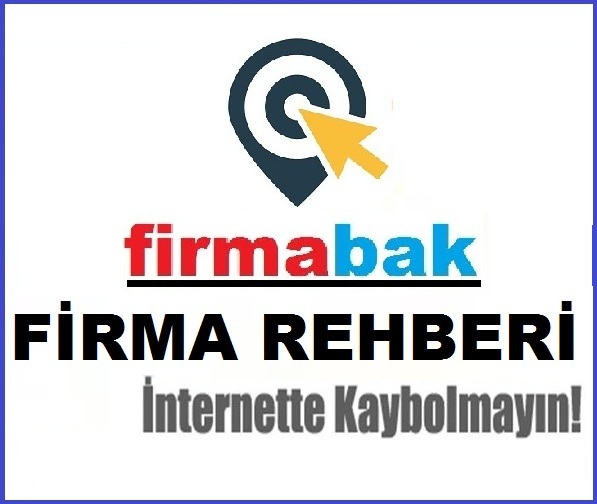 Açıklama
TELEFONDA ÖZEL FİYAT VE BİLGİ ALMAK İÇİN LÜTFEN BİZİ ARAYINIZ.
NOT: ÜRÜN ALMADAN ÖNCE MUTLAKA DANIŞINIZ.
DİĞER MARKA VE MODEL ÜRÜNLERİMİZ HAKKINDA BİLGİ ALMAK İÇİN DE ARAYINIZ.
ŞİRKETİMİZ, MARANTZ, DENON, YAMAHA, PIONEER, FOCAL, KEF, DALI, REL, BOSE, KLIPSCH, NAİM, ELECTRO VOICE, DYNACORD, COMMUNITY, VIVITEK, BOSTON AUDIO, BEYER DYNAMIC, ELAC, BLUE SOUND, USHER, CURRENT AUDIO, CRYSTAL ACOISTICS, JL AUIOD HOME, FOSTEX, SOUNDCAST AUDIO, AUDIO TECHNICA HEADPHONES, EVERYTING, DSPPA, TECH AUDIO, ALPINE, İNAKUSTİK KABLE, KİMBER KABLE, NORDOST KABLE, OKKİ NOKKI, SOUNDCAST, SPENDOR, TDK KULAKLIKLAR, VANDENHUL, USHER, VINCENT, BOSE, CANTON, PRO-JECT, AMATE AUDIO, PIONEER DJ, DENOX, SONOS, PURE ACOUSTICS, MİPRO, LENTUS, B&C SPEAKERS, ACME, ASTRON, DB TECHNOLOGIES, CHAUVET, TERBLY, AVOLITES, TAIDEN, SAMSON, SHURE, SENNHEISER, NUMARK, FAL, GLP, LOOK, NEXO, CAROL, QUAD, DINACORD, AUDAC, INTER-M, SİDERA, ANTARİ, HARTKE, SOUNDCRAFT, BEHRINGER, JBL, WHARFEDALE, CROWN, KLOTZ, PANASONIC, NEUTRON WIRELESS ALARM, AKG, NEUTRIK, AMERİCAN AUDIO, STUDIO MASTER, MİKAFON, ATEIS, RCF, PRODIPE, ALESİS, ADJ, GİBİ BİR ÇOK DÜNYA MARKASININ BATI KARADENİZ BÖLGE BAYİSİDİR.
TELEFONDA ÖZEL FİYAT VE BİLGİ ALMAK İÇİN LÜTFEN BİZİ ARAYIN.
SIFIR KUTUSUNDA AÇILMAMIŞ VE TÜM ÜRÜNLERİMİZ FATURALI VE GARANTİLİDİR.
DİĞER ÜRÜNLERİMİZİ GÖRMEK İÇİN WEB ADRESİMİZİ LÜTFEN ZİYARET EDİNİZ.
Garantisi & Bandrolü & Seri Numarası & Faturası Olmayan & Kolisi Açılmış, Teşhire Konmuş VE ORJINAL OLMAYAN Ürünleri Satın Almayız !!!
PROFESYONEL SİNEMA VE MÜZİK SİSTEMİ SATIN ALMADAN ÖNCE MUTLAKA BİR UZMANA DANIŞINIZ. İŞTE BU SEBEPLE SİRKETİMİZİN SATIŞ YÖNETİCİSİ Sn. Harun İNAÇ SİZLERİ HER ZAMAN BİLGİLENDİRMEKTEN MEMNUN OLACAKTIR.
NOT: ÜRÜN ALMADAN ÖNCE MUTLAKA DANIŞINIZ.
TEL +90(532)569 88 81 & +90(505)594 65 66
AV RECEIVER VEYA HI-FI ANFİ ALIMINA KARAR VERDİKTEN SONRA HOPARLÖR SİSTEMİ SEÇİMİNİ MUTLAKA BİZE BIRAKINIZ, BİZ ALACAĞINIZ CİHAZA VE BÜTÇENİZE GÖRE UYAN HOPARLÖR SİSTEMİ KONFİGİRASYONUNUZU ÇIKARTIRIZ. BU BİZİM İŞİMİZ.
İLANLARIMIZDAKİ BÜTÜN ÜRÜNLERİN RESMİ BAYİSİYİZ.
TÜM MARKA VE İLANLARIMIZ
Çok Özel Fiyat Avantajı ve Ödeme Seçenekleri İle Sizi Bekliyor.
KREDİ KARTLARINA 12 AY TAKSİT İMKANI
GSM
+90 (505) 594 65 66
+90 (532) 569 88 81
TEL : +90 (372) 312 46 54
Professional Electronic
Profesyonel Ses, Işık, Görüntü ve Ev Otomasyon Sistemleri
Harun İNAÇ
Genel MÜDÜR
FAALİYET ALANLARIMIZ:
- Profesyonel Ses, Işık, Görüntü ve Seslendirme Sistemleri
- Kamera Sistemleri
- Alarm Sistemleri ( Alarm Sistemleri, Yangın Algılama Sistemleri ve Kartlı Geçiş Sistemleri)
- Anons Sistemleri
- Görüntülü Apartman Kapı ve Merkezi Uydu Sistemleri
- Telefon Santral Sistemleri
- Ev Otomasyon Sistemleri
- Profesyonel Sinema Sistemleri
- Oto Ses ve Görüntü Sistemleri
ÖZELLİKLER:
Harman Kardon AURA Plus Wireless Hoparlör Sistemi
---

Harman Kardon Aura Plus LED Wireless Home Speaker System with 360 Degree Surround Sound and Bluetooth/WiFi/Spotify Connect/Airplay/DNLA Streaming for Apple iOS, Windows and Android Devices.


Features
6 mid- to high-range 1.5" transducers for accurate, Omni-directional sound and a 4.5" subwoofer for rich, powerful bass.
Not only can the Harman Kardon Aura easily produce 360º, room-filling sound, its 6 high- and mid-range drivers join together with its 4.5" subwoofer to deliver a powerful, detailed soundstage which maintains absolute clarity from any angle in the room. Go ahead – connect, stream, turn it up. You won't believe what you're hearing.
Custom, stereo-widening DSP audio technology engineered for room-filling, full frequency sound.
Providing a fully customizable acoustic system, Aura also offers the added customization of Harman stereo-widening DSP technology. This delivers a balanced sound with enhanced equalization to create a full and more realistic audio experience.
Built-in Bluetooth® feature streams audio from your Bluetooth® devices wirelessly.
It couldn't get any easier to connect your various Bluetooth®-enabled devices than Aura's built-in Bluetooth® connectivity.
Built-in Apple AirPlay system with easy set-up for your Apple computers, network devices and DLNA for Windows.
With built-in Wifi the Harman Kardon Aura connects to your home network via Apple AirPlay or DLNA. Just get your Aura set up on your network with the Harman Kardon Remote app and you can have full access to your lossless audio in any room from any device – wirelessly.
Customized Harman Kardon Remote app allows for easy set-up and added connectivity.
Want easy set up? Want to control key features like EQ and volume? Do you want access to your music library even if it's not on your wireless device? Then the Harman Kardon Remote app is the solution to all your needs.
Device Compatibility
Apple AirPlay
Bluetooth
General Specifications
Amplifier Power
woofer – 30W; tweeter – 2 x 15W
Power Consumption
Less than 0.5W (standby)
Audio Specifications
Frequency Response
50 ~ 20kHz –6dB
Signal-to-Noise Ratio
80dB
Input Sensitivity/Impedance
250mV / >3k ohm
System Specifications
Power Requirement
19V, 3A

Bu ilan
2115
. kez ziyaret edilmiştir.