HARMAN KARDON BDS885S Entegre Ev Sinema Sistemi
7.290 TL

İlan No

96761

İlan Tarihi

09 Şubat 2021

Durumu

Sıfır

Professional Electronic
İlan Sahibine Soru Sor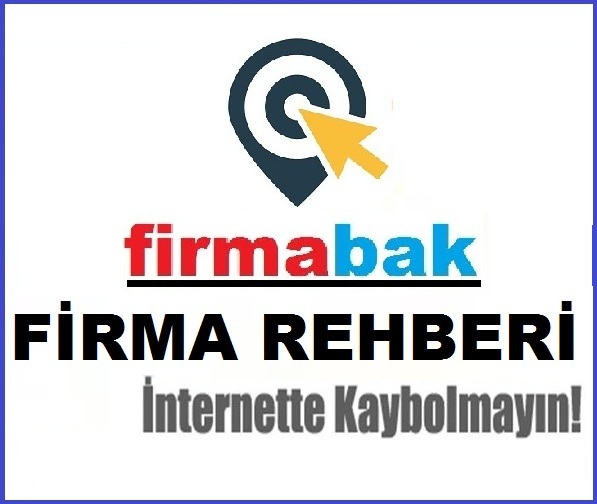 Açıklama
TELEFONDA ÖZEL FİYAT VE BİLGİ ALMAK İÇİN LÜTFEN BİZİ ARAYINIZ.
NOT: ÜRÜN ALMADAN ÖNCE MUTLAKA DANIŞINIZ.
DİĞER MARKA VE MODEL ÜRÜNLERİMİZ HAKKINDA BİLGİ ALMAK İÇİN DE ARAYINIZ.
ŞİRKETİMİZ, MARANTZ, DENON, YAMAHA, PIONEER, FOCAL, KEF, DALI, REL, BOSE, KLIPSCH, NAİM, ELECTRO VOICE, DYNACORD, COMMUNITY, VIVITEK, BOSTON AUDIO, BEYER DYNAMIC, ELAC, BLUE SOUND, USHER, CURRENT AUDIO, CRYSTAL ACOISTICS, JL AUIOD HOME, FOSTEX, SOUNDCAST AUDIO, AUDIO TECHNICA HEADPHONES, EVERYTING, DSPPA, TECH AUDIO, ALPINE, İNAKUSTİK KABLE, KİMBER KABLE, NORDOST KABLE, OKKİ NOKKI, SOUNDCAST, SPENDOR, TDK KULAKLIKLAR, VANDENHUL, USHER, VINCENT, BOSE, CANTON, PRO-JECT, AMATE AUDIO, PIONEER DJ, DENOX, SONOS, PURE ACOUSTICS, MİPRO, LENTUS, B&C SPEAKERS, ACME, ASTRON, DB TECHNOLOGIES, CHAUVET, TERBLY, AVOLITES, TAIDEN, SAMSON, SHURE, SENNHEISER, NUMARK, FAL, GLP, LOOK, NEXO, CAROL, QUAD, DINACORD, AUDAC, INTER-M, SİDERA, ANTARİ, HARTKE, SOUNDCRAFT, BEHRINGER, JBL, WHARFEDALE, CROWN, KLOTZ, PANASONIC, NEUTRON WIRELESS ALARM, AKG, NEUTRIK, AMERİCAN AUDIO, STUDIO MASTER, MİKAFON, ATEIS, RCF, PRODIPE, ALESİS, ADJ, GİBİ BİR ÇOK DÜNYA MARKASININ BATI KARADENİZ BÖLGE BAYİSİDİR.
TELEFONDA ÖZEL FİYAT VE BİLGİ ALMAK İÇİN LÜTFEN BİZİ ARAYIN.
SIFIR KUTUSUNDA AÇILMAMIŞ VE TÜM ÜRÜNLERİMİZ FATURALI VE GARANTİLİDİR.
DİĞER ÜRÜNLERİMİZİ GÖRMEK İÇİN WEB ADRESİMİZİ LÜTFEN ZİYARET EDİNİZ.
Garantisi & Bandrolü & Seri Numarası & Faturası Olmayan & Kolisi Açılmış, Teşhire Konmuş VE ORJINAL OLMAYAN Ürünleri Satın Almayız !!!
PROFESYONEL SİNEMA VE MÜZİK SİSTEMİ SATIN ALMADAN ÖNCE MUTLAKA BİR UZMANA DANIŞINIZ. İŞTE BU SEBEPLE SİRKETİMİZİN SATIŞ YÖNETİCİSİ Sn. Harun İNAÇ SİZLERİ HER ZAMAN BİLGİLENDİRMEKTEN MEMNUN OLACAKTIR.
NOT: ÜRÜN ALMADAN ÖNCE MUTLAKA DANIŞINIZ.
TEL +90(532)569 88 81 & +90(505)594 65 66
AV RECEIVER VEYA HI-FI ANFİ ALIMINA KARAR VERDİKTEN SONRA HOPARLÖR SİSTEMİ SEÇİMİNİ MUTLAKA BİZE BIRAKINIZ, BİZ ALACAĞINIZ CİHAZA VE BÜTÇENİZE GÖRE UYAN HOPARLÖR SİSTEMİ KONFİGİRASYONUNUZU ÇIKARTIRIZ. BU BİZİM İŞİMİZ.
İLANLARIMIZDAKİ BÜTÜN ÜRÜNLERİN RESMİ BAYİSİYİZ.
TÜM MARKA VE İLANLARIMIZ
Çok Özel Fiyat Avantajı ve Ödeme Seçenekleri İle Sizi Bekliyor.
KREDİ KARTLARINA 12 AY TAKSİT İMKANI
GSM
+90 (505) 594 65 66
+90 (532) 569 88 81
TEL : +90 (372) 312 46 54
Professional Electronic
Profesyonel Ses, Işık, Görüntü ve Ev Otomasyon Sistemleri
Harun İNAÇ
Genel MÜDÜR
FAALİYET ALANLARIMIZ:
- Profesyonel Ses, Işık, Görüntü ve Seslendirme Sistemleri
- Kamera Sistemleri
- Alarm Sistemleri ( Alarm Sistemleri, Yangın Algılama Sistemleri ve Kartlı Geçiş Sistemleri)
- Anons Sistemleri
- Görüntülü Apartman Kapı ve Merkezi Uydu Sistemleri
- Telefon Santral Sistemleri
- Ev Otomasyon Sistemleri
- Profesyonel Sinema Sistemleri
- Oto Ses ve Görüntü Sistemleri
ÖZELLİKLER:
Five 65-watt-per-channel power amplifiers
The BDS 880's five amplifiers, rated at 65 watts per channel, power the system's left, right, center and two surround loudspeakers, all of which feature voice-matched, flat-panel drivers and CMMD® dome tweeters for consistent sound from speaker to speaker. This amplifier-speaker combination dramatically improves the clarity and realism of directional sounds, even at high listening levels.
Space-saving, wireless 200-watt powered subwoofer
Unlike conventional, front-firing subwoofers, the BDS 880's 200-watt, 8-inch (200-millimeter) powered sub fires downward, interacting with the floor for enhanced bass response. Installing the sub is a breeze with the included wireless transmitter that connects to the BDS receiver. Volume, phase and bass-boost controls make it easy to synchronize bass output with the satellites and then fine-tune the system's performance to match your room acoustics and personal preferences.
Fully integrated home theater audio system
The BDS 880 system is an all-in-one entertainment solution featuring five matching loudspeakers and a downward-firing, 200-watt powered wireless subwoofer. It contains everything you need for great video and surround sound from virtually any movie or music source, combining the performance of separate components with the ease of use of a single, fully integrated home theater audio system.
Apple AirPlay, Bluetooth® and DLNA 1.5 technology
The BDS 880 streams audio from virtually any portable device. For computers with iTunes, Apple iPad, iPhone and iPod touch devices – stream your entertainment using the system's built-in AirPlay technology. BDS 880's integrated Bluetooth® technology with HARMAN TrueStream and MultiConnect enables connectivity to almost any tablet, smartphone or laptop. With MultiConnect, there's no need to disconnect one device between streaming from a second. A front-facing USB port invites you to connect devices directly without the need of an external adapter or a wireless connection. The BDS 880 is also compliant with DLNA 1.5 for music, photos and video, providing multiple options for delivering content over your home network.
NFC Bluetooth® pairing
Connecting your NFC-enabled Android™ and Windows® devices to BDS 880 with Bluetooth is easy and fast. BDS 880 features an NFC sensor which, with Bluetooth® technology-enabled, allows immediate pairing by simply touching your device to the BDS.
Built-in Wi-Fi networking capability
Place your BDS 880 anywhere. Its Wi-Fi networking capability connects you to your home network without the need for a wired network connection. With it, gain wireless access to streaming services, Apple AirPlay, DLNA, receiver updates, and additional online BD-Live™ content for your Blu-ray Disc™ media.
Easy access to online services
Full network connections provide quick access to your favorite online content from, Pandora®, YouTube™, Picasa, Accuweather™, and others (where available).
HARMAN TrueStream technology
The HARMAN TrueStream guarantee is your assurance of receiving the best possible listening experience. Streaming audio wirelessly via Bluetooth® technology, HARMAN TrueStream selects the most current, most advanced wireless option to deliver the highest-quality sound, regardless of which application or source device you choose.
Multiple HDMI connections with 3D, Audio Return Channel (ARC) and MHL™ Interface
Three HDMI inputs with 3D and 30/36-bit Deep Color deliver full, high-definition digital video at resolutions up to 1080p with full-fidelity audio through a single cable. Experience no loss of video or audio quality from format conversion – just full-impact Hollywood excitement as its creators meant for you to experience it. BDS 880's Mobile High-Definition Link™ (MHL™) interface allows for high-definition audio/video content directly from your camera, phone, tablet or Roku Streaming Stick™. You can send sound from your TV to the BDS 880 without extra cables using HDMI Audio Return Channel (ARC).
Front-panel USB port
Enjoy multiple options for audio playback through BDS 880's front-panel USB port. Simply connect an iPhone, iPad, iPod or USB stick to play your favorite tracks through your home entertainment receiver. The BDS 880 plays back a full complement of video and image formats, including MPEG-1, MPEG-2, MP3, WMA and JPEG.
Dolby TrueHD and DTS-HD decoding
High-resolution audio to match the digital-video quality of Blu-ray Disc™ formats will unlock the full potential of movie soundtracks formatted with Dolby TrueHD and DTS-HD ™. Regardless of mode selected, you'll applaud the exceptional audio quality realized with BDS 880 – as you make the most of your entire system.
Dolby Volume
Harman Kardon's BDS 880 is the world's first Blu-ray Disc™ System equipped with Dolby Volume technology. It maintains a consistent volume level no matter what entertainment you're viewing, automatically boosting quiet dialogue as it moderates loud commercials. One volume setting is all you need to eliminate changes in volume as you surf between TV shows, commercials and movies.
EzSet/EQ III auto-calibration
The new HARMAN EzSet/EQ™ III auto-calibration process precisely adjusts BDS 880's volume levels, speaker-distance/delay-time settings and equalization to optimize audio performance automatically for your specific speaker system and room conditions. This calibration system features an easy-to-follow menu display and includes a plug-in calibration microphone to help you realize the best results for your listening and viewing environment.
Built-in FM tuner
The BDS 880 broadcasts all your favorite FM radio stations as it displays what you're listening to from its elegant front-panel display. Save your favorite stations to its 30 presets or use the auto-preset function to find and save all available stations.
Multi-device, programmable remote control
The BDS 880 simplifies your life with a programmable infrared (IR) remote control with premium, user-friendly layout. From its ergonomic design, which works seamlessly with the System's multilingual, on-screen display, it coaches you through system set-up and basic operation with ease. This multi-device remote also controls your TV, cable boxes, satellite tuners and other playback sources.
Beyond User-friendly
The BDS 880 comes equipped with a smart new user interface, optimizing your experience while simplifying the process of set-up and content access. A music system built into the home screen provides instant control over your audio, displaying album artwork and metadata during playback. A high-resolution display features capacitive-touch controls on the BDS 880's front panel, providing instant access to content without turning on your TV or accessing the remote.
Remote apps for compatible iOS and Android smartphones and tablets
The Harman Kardon Remote app, available from the iTunes App Store for iOS® devices and the Google™ Play service for compatible Android products, extends the functionality of your system by connecting with your compatible smartphone or tablet to drive the BDS 880 – without needing to pick up the remote. It's also the perfect tool to organize and play back your music from your mobile device and home network.
AUDIO SECTION
Continuous average power, stereo model
65 watts per channel, 20Hz – 20kHz, @ <1.0% THD, both channels driven into 6 ohms
Signal-to-noise Ratio (IHF-A)
-90dB
Frequency response @ 1W (±0.5dB)
20Hz – 20kHz
FM TUNER SECTION
Frequency Range
87.5MHz – 108.0MHz (US and EU) KHz
Usable Sensitivity (IHF)
>14dBf
Distortion (Mono/Stereo)
0.3%/0.5%
DISC PLAYER SECTION
Supported Disc Formats
5-inch (12cm) or 3-inch (8cm) BD-Video (single-layer or double-layer), DVD-Video, DVD+R/+RW, DVD-R/-RW, CDDA (CD digital audio), CD-R/RW discs
Audio Formats
Dolby Digital, Dolby Digital Plus, Dolby TrueHD, DTS Digital, PCM, MP3: 32kbps – 320kbps bitrates, including variable-bitrate encoding
Still-Image Formats
JPEG
Video signal system
NTSC (USA) or PAL (EU)
Frequency Response
20Hz – 20kHz, ±0.5dB
Signal-to-Noise Ratio
–90dB (A-weighted)
Dynamic range
90dB (16-bit)
THD @ 1kHz (DVD/CD)
0.1%
Wow & Flutter
Below measurable limits
SUBWOOFER FEATURES
Dimensions (H x W x D – Metric, English)
267mm (L) x 267mm (W) x 353mm (H); height measurement includes pedestals
GENERAL SPECIFICATIONS
Power Requirement
100 – 240V AC, 50/60Hz
Power Consumption (standby)
110 maximum



Bu ilan
2088
. kez ziyaret edilmiştir.