HARMAN KARDON BDS785SW Entegre Ev Sinema Sistemi
6.790 TL

İlan No

96642

İlan Tarihi

09 Şubat 2021

Durumu

İkinci El

Professional Electronic
İlan Sahibine Soru Sor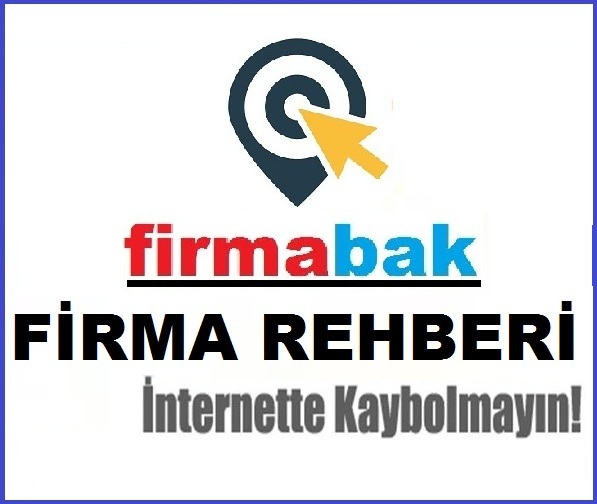 Açıklama
TELEFONDA ÖZEL FİYAT VE BİLGİ ALMAK İÇİN LÜTFEN BİZİ ARAYINIZ.
NOT: ÜRÜN ALMADAN ÖNCE MUTLAKA DANIŞINIZ.
DİĞER MARKA VE MODEL ÜRÜNLERİMİZ HAKKINDA BİLGİ ALMAK İÇİN DE ARAYINIZ.
ŞİRKETİMİZ, MARANTZ, DENON, YAMAHA, PIONEER, FOCAL, KEF, DALI, REL, BOSE, KLIPSCH, NAİM, ELECTRO VOICE, DYNACORD, COMMUNITY, VIVITEK, BOSTON AUDIO, BEYER DYNAMIC, ELAC, BLUE SOUND, USHER, CURRENT AUDIO, CRYSTAL ACOISTICS, JL AUIOD HOME, FOSTEX, SOUNDCAST AUDIO, AUDIO TECHNICA HEADPHONES, EVERYTING, DSPPA, TECH AUDIO, ALPINE, İNAKUSTİK KABLE, KİMBER KABLE, NORDOST KABLE, OKKİ NOKKI, SOUNDCAST, SPENDOR, TDK KULAKLIKLAR, VANDENHUL, USHER, VINCENT, BOSE, CANTON, PRO-JECT, AMATE AUDIO, PIONEER DJ, DENOX, SONOS, PURE ACOUSTICS, MİPRO, LENTUS, B&C SPEAKERS, ACME, ASTRON, DB TECHNOLOGIES, CHAUVET, TERBLY, AVOLITES, TAIDEN, SAMSON, SHURE, SENNHEISER, NUMARK, FAL, GLP, LOOK, NEXO, CAROL, QUAD, DINACORD, AUDAC, INTER-M, SİDERA, ANTARİ, HARTKE, SOUNDCRAFT, BEHRINGER, JBL, WHARFEDALE, CROWN, KLOTZ, PANASONIC, NEUTRON WIRELESS ALARM, AKG, NEUTRIK, AMERİCAN AUDIO, STUDIO MASTER, MİKAFON, ATEIS, RCF, PRODIPE, ALESİS, ADJ, GİBİ BİR ÇOK DÜNYA MARKASININ BATI KARADENİZ BÖLGE BAYİSİDİR.
TELEFONDA ÖZEL FİYAT VE BİLGİ ALMAK İÇİN LÜTFEN BİZİ ARAYIN.
SIFIR KUTUSUNDA AÇILMAMIŞ VE TÜM ÜRÜNLERİMİZ FATURALI VE GARANTİLİDİR.
DİĞER ÜRÜNLERİMİZİ GÖRMEK İÇİN WEB ADRESİMİZİ LÜTFEN ZİYARET EDİNİZ.
Garantisi & Bandrolü & Seri Numarası & Faturası Olmayan & Kolisi Açılmış, Teşhire Konmuş VE ORJINAL OLMAYAN Ürünleri Satın Almayız !!!
PROFESYONEL SİNEMA VE MÜZİK SİSTEMİ SATIN ALMADAN ÖNCE MUTLAKA BİR UZMANA DANIŞINIZ. İŞTE BU SEBEPLE SİRKETİMİZİN SATIŞ YÖNETİCİSİ Sn. Harun İNAÇ SİZLERİ HER ZAMAN BİLGİLENDİRMEKTEN MEMNUN OLACAKTIR.
NOT: ÜRÜN ALMADAN ÖNCE MUTLAKA DANIŞINIZ.
TEL +90(532)569 88 81 & +90(505)594 65 66
AV RECEIVER VEYA HI-FI ANFİ ALIMINA KARAR VERDİKTEN SONRA HOPARLÖR SİSTEMİ SEÇİMİNİ MUTLAKA BİZE BIRAKINIZ, BİZ ALACAĞINIZ CİHAZA VE BÜTÇENİZE GÖRE UYAN HOPARLÖR SİSTEMİ KONFİGİRASYONUNUZU ÇIKARTIRIZ. BU BİZİM İŞİMİZ.
İLANLARIMIZDAKİ BÜTÜN ÜRÜNLERİN RESMİ BAYİSİYİZ.
TÜM MARKA VE İLANLARIMIZ
Çok Özel Fiyat Avantajı ve Ödeme Seçenekleri İle Sizi Bekliyor.
KREDİ KARTLARINA 12 AY TAKSİT İMKANI
GSM
+90 (505) 594 65 66
+90 (532) 569 88 81
TEL : +90 (372) 312 46 54
Professional Electronic
Profesyonel Ses, Işık, Görüntü ve Ev Otomasyon Sistemleri
Harun İNAÇ
Genel MÜDÜR
FAALİYET ALANLARIMIZ:
- Profesyonel Ses, Işık, Görüntü ve Seslendirme Sistemleri
- Kamera Sistemleri
- Alarm Sistemleri ( Alarm Sistemleri, Yangın Algılama Sistemleri ve Kartlı Geçiş Sistemleri)
- Anons Sistemleri
- Görüntülü Apartman Kapı ve Merkezi Uydu Sistemleri
- Telefon Santral Sistemleri
- Ev Otomasyon Sistemleri
- Profesyonel Sinema Sistemleri
- Oto Ses ve Görüntü Sistemleri
ÖZELLİKLER:
5.1-channel, 525-watt, 4K Blu-ray Disc™ System with Spotify Connect, AirPlay and Bluetooth® technology
Features
Fully integrated home theater system that supports traditional and next-generation media
The BDS 785S system is an all-in-one entertainment solution that provides the missing link between traditional media like CD, DVD, Blu-ray and radio with digital technologies like streaming audio and connected services. Upgrade your Blu-Ray discs, DVDs and source component video quality into brilliant 4K video resolution for your UHD television display.
All the power of Spotify, built-in.
Spotify is the world's most popular music streaming service. If you subscribe to Spotify Premium, you can synchronize your new BDS receiver with your phone or tablet. Because Spotify is built-in to your BDS receiver, you can still take calls or use other apps – the music never quits.Try Spotify for freeTo try Spotify Premium free for 30 days, or to learn more about Connect, please go to spotify.com/connect
525-Watt home theater with speakers and powered subwoofer
The BDS 785S delivers 525 watts of power to your 5.1-channel home theater. To ensure the most accurate, dynamic sound with enhanced clarity and realism – even at the highest listening levels – a digital power supply provides your amplifiers with the muscle needed for great sound that's also environmentally-friendly. Unlike conventional, front-firing subwoofers, the BDS 785S' 200-watt, 8-inch (200-millimeter) powered sub fires downward, massaging the floor with enhanced bass response.
Apple AirPlay, Bluetooth® with MultiConnect and DLNA 1.5 technology
The BDS 785S streams audio from virtually any portable device. For computers with iTunes, Apple iPad, iPhone and iPod touch devices – stream your entertainment using the system's built-in AirPlay technology. Bluetooth® technology integrated with HARMAN TrueStream and MultiConnect lets you play music using nearly any tablet, smartphone or laptop. With MultiConnect, there's no need to disconnect one device before streaming the next. The BDS 785S is also compliant with DLNA 1.5 for music, photos and video, providing multiple options for delivering content throughout your home network.
Built-in Wi-Fi networking capability
The BDS 785S connects to your home network without the need for a cable to your router. Easily connect to streaming services like Youtube, Spotify Connect, AirPlay, DLNA, receiver updates, and additional online BD-Live™ content for your Blu-ray Disc™ media.
Multiple HDMI connections with 3D, Audio Return Channel (ARC) and MHL™ interface
Three HDMI inputs with 3D and 30/36-bit Deep Color deliver full, high-definition digital video at resolutions up to 4K with full-fidelity audio through a single cable. Experience no loss of video or audio quality from format conversion – just full-impact Hollywood excitement as its creators meant for you to experience it. BDS 785S' Mobile High-Definition Link™ (MHL™) interface allows for high-definition audio/video content directly from your camera, phone, tablet or Roku Streaming Stick™. You can send sound from your TV to the BDS 785S without extra cables using HDMI Audio Return Channel (ARC).
Front-panel USB port
Enjoy multiple options for audio playback through BDS 785S' front-panel USB port. Simply connect an iPhone, iPad, iPod or USB stick to play your favorite music-tracks through your home entertainment receiver. Or play back a full complement of video and image formats from compatible USB drives, including MPEG-1, MPEG-2, MP3, WMA and JPEG.
EzSet/EQ III home theater audio auto-calibration
The new HARMAN EzSet/EQ™ III auto-calibration process adjusts BDS 785S' volume levels, speaker-distance/delay-time settings and equalization with high precision. This lets you fine-tune your speaker system's audio performance for different room-specific acoustics. The auto-calibration system also features an easy-to-follow menu display and a plug-in microphone to help optimize sound quality for any given environment.
Easily control and navigate your home theater
The BDS 785S features easy ways to control and navigate your home theater. Command your home theater with a programmable infrared (IR) remote control or with the Harman Kardon Remote app for iOS® or Android products. The user interface features a high-resolution on-screen display that ushers you with ease through system set-up and basic operation. Quickly navigate your music or online services with high-res album artwork and metadata.

Bu ilan
1554
. kez ziyaret edilmiştir.