HARMAN KARDON HKTS9BQ, Ev Sineması 5.1 Hoparlör Takımı
2.090 TL

İlan No

96640

İlan Tarihi

09 Şubat 2021

Durumu

Sıfır

Professional Electronic
İlan Sahibine Soru Sor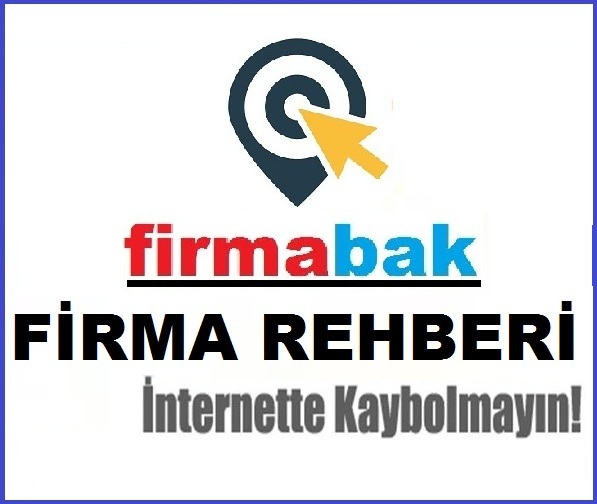 Açıklama
TELEFONDA ÖZEL FİYAT VE BİLGİ ALMAK İÇİN LÜTFEN BİZİ ARAYINIZ.
NOT: ÜRÜN ALMADAN ÖNCE MUTLAKA DANIŞINIZ.
DİĞER MARKA VE MODEL ÜRÜNLERİMİZ HAKKINDA BİLGİ ALMAK İÇİN DE ARAYINIZ.
ŞİRKETİMİZ, MARANTZ, DENON, YAMAHA, PIONEER, FOCAL, KEF, DALI, REL, BOSE, KLIPSCH, NAİM, ELECTRO VOICE, DYNACORD, COMMUNITY, VIVITEK, BOSTON AUDIO, BEYER DYNAMIC, ELAC, BLUE SOUND, USHER, CURRENT AUDIO, CRYSTAL ACOISTICS, JL AUIOD HOME, FOSTEX, SOUNDCAST AUDIO, AUDIO TECHNICA HEADPHONES, EVERYTING, DSPPA, TECH AUDIO, ALPINE, İNAKUSTİK KABLE, KİMBER KABLE, NORDOST KABLE, OKKİ NOKKI, SOUNDCAST, SPENDOR, TDK KULAKLIKLAR, VANDENHUL, USHER, VINCENT, BOSE, CANTON, PRO-JECT, AMATE AUDIO, PIONEER DJ, DENOX, SONOS, PURE ACOUSTICS, MİPRO, LENTUS, B&C SPEAKERS, ACME, ASTRON, DB TECHNOLOGIES, CHAUVET, TERBLY, AVOLITES, TAIDEN, SAMSON, SHURE, SENNHEISER, NUMARK, FAL, GLP, LOOK, NEXO, CAROL, QUAD, DINACORD, AUDAC, INTER-M, SİDERA, ANTARİ, HARTKE, SOUNDCRAFT, BEHRINGER, JBL, WHARFEDALE, CROWN, KLOTZ, PANASONIC, NEUTRON WIRELESS ALARM, AKG, NEUTRIK, AMERİCAN AUDIO, STUDIO MASTER, MİKAFON, ATEIS, RCF, PRODIPE, ALESİS, ADJ, GİBİ BİR ÇOK DÜNYA MARKASININ BATI KARADENİZ BÖLGE BAYİSİDİR.
TELEFONDA ÖZEL FİYAT VE BİLGİ ALMAK İÇİN LÜTFEN BİZİ ARAYIN.
SIFIR KUTUSUNDA AÇILMAMIŞ VE TÜM ÜRÜNLERİMİZ FATURALI VE GARANTİLİDİR.
DİĞER ÜRÜNLERİMİZİ GÖRMEK İÇİN WEB ADRESİMİZİ LÜTFEN ZİYARET EDİNİZ.
Garantisi & Bandrolü & Seri Numarası & Faturası Olmayan & Kolisi Açılmış, Teşhire Konmuş VE ORJINAL OLMAYAN Ürünleri Satın Almayız !!!
PROFESYONEL SİNEMA VE MÜZİK SİSTEMİ SATIN ALMADAN ÖNCE MUTLAKA BİR UZMANA DANIŞINIZ. İŞTE BU SEBEPLE SİRKETİMİZİN SATIŞ YÖNETİCİSİ Sn. Harun İNAÇ SİZLERİ HER ZAMAN BİLGİLENDİRMEKTEN MEMNUN OLACAKTIR.
NOT: ÜRÜN ALMADAN ÖNCE MUTLAKA DANIŞINIZ.
TEL +90(532)569 88 81 & +90(505)594 65 66
AV RECEIVER VEYA HI-FI ANFİ ALIMINA KARAR VERDİKTEN SONRA HOPARLÖR SİSTEMİ SEÇİMİNİ MUTLAKA BİZE BIRAKINIZ, BİZ ALACAĞINIZ CİHAZA VE BÜTÇENİZE GÖRE UYAN HOPARLÖR SİSTEMİ KONFİGİRASYONUNUZU ÇIKARTIRIZ. BU BİZİM İŞİMİZ.
İLANLARIMIZDAKİ BÜTÜN ÜRÜNLERİN RESMİ BAYİSİYİZ.
TÜM MARKA VE İLANLARIMIZ
Çok Özel Fiyat Avantajı ve Ödeme Seçenekleri İle Sizi Bekliyor.
KREDİ KARTLARINA 12 AY TAKSİT İMKANI
GSM
+90 (505) 594 65 66
+90 (532) 569 88 81
TEL : +90 (372) 312 46 54
Professional Electronic
Profesyonel Ses, Işık, Görüntü ve Ev Otomasyon Sistemleri
Harun İNAÇ
Genel MÜDÜR
FAALİYET ALANLARIMIZ:
- Profesyonel Ses, Işık, Görüntü ve Seslendirme Sistemleri
- Kamera Sistemleri
- Alarm Sistemleri ( Alarm Sistemleri, Yangın Algılama Sistemleri ve Kartlı Geçiş Sistemleri)
- Anons Sistemleri
- Görüntülü Apartman Kapı ve Merkezi Uydu Sistemleri
- Telefon Santral Sistemleri
- Ev Otomasyon Sistemleri
- Profesyonel Sinema Sistemleri
- Oto Ses ve Görüntü Sistemleri
ÖZELLİKLER:
Compact, 5.1-channel, 80W home theater speaker system with 200W subwoofer.
If you're going to add surround sound to your home playback system, you will want to do it once – and do it right. That's why the HKTS 9 home theater loudspeaker includes five voice-matched satellite loudspeakers for the center, left/right front and left/right surround channels, in addition to an attention-grabbing, 200-watt powered subwoofer. The speakers are magnetically shielded to prevent interference that can damage your television. Together, the combination creates an immersive, 360-degree surround-sound environment. We've engineered all of the system components to work together, resulting in a rich, realistic, all-encompassing sonic performance with convincing sound effects. If you want to adjust the sound, we've equipped the subwoofer with phase and bass-boost controls. We've even made the system compatible with HTFS 3/E floor stands that raise your speakers to ear level, and you can expand the system from 5.1 channels to 7.1 for an even more encompassing sonic experience. The system looks beautiful, too; it's available in streamlined, glossy black to fit into any décor. By delivering movie dialogue, music and effects in this high-quality fashion, the HKTS 9 ensures that you'll have a best-in-class cinema experience while it elevates your home theater from the ordinary to the truly extraordinary.
Alternate Views
Item# HKTS 9BQClick here for a complete list of all specs for this product
General Specifications
Frequency response45Hz – 20kHz (–6dB)Sensitivity86dB @ 2.83V/1 meterEnclosure TypesealedWeight1kg (2.2 lb)
Audio Specifications
Satellite Sensitivity86dB @ 1wattSpeaker Sensitivity86dB (2.83V/1m)Satellite Nominal Impedance8 ohmsSpeaker Nominal Impedance8 ohmsSubwoofer Maximum Recommended Amplifier Power200 watts RMSFrequency Response45Hz - 20kHz (-6dB)
System Specifications
Satellite Maximum Recommended Amplifier Power80W
Speaker Specifications
Speaker High-Frequency Transducer3/4" dome, video-shieldedSpeaker Midrange TransducerDual 3" drivers, video-shielded
Dimensions
Subwoofer Weight (lb)19.8Satellite Width (mm)100Subwoofer Height (in)13-29/32Speaker Width (in)9-1/2Subwoofer Width (mm)267Speaker Height (mm)102Satellite Depth (in)3-5/8Subwoofer Width (in)10-1/2Satellite Width (in)3-5/16Speaker Depth (mm)92Satellite Height (mm)102Satellite Height (in)4Satellite Depth (mm)92Subwoofer Weight (kg)9Speaker Depth (in)3-5/8Speaker Width (mm)241Subwoofer Depth (in)10-1/2Subwoofer Depth (mm)267Satellite Weight (lb)1.3Speaker Weight (kg)1Satellite Weight (kg)0.6Subwoofer Height (mm)353Speaker Weight (lb)2.2Speaker Height (in)4

Bu ilan
1623
. kez ziyaret edilmiştir.