YAMAHA RS-201 STEREO RECEIVER ANFİ
1.480 TL

İlan No

96084

İlan Tarihi

19 Mart 2021

Durumu

Sıfır

Professional Electronic
İlan Sahibine Soru Sor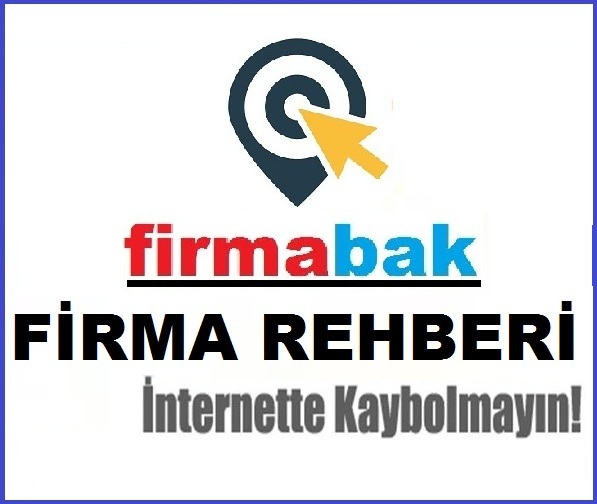 Açıklama
TELEFONDA ÖZEL FİYAT VE BİLGİ ALMAK İÇİN LÜTFEN BİZİ ARAYINIZ.
NOT: ÜRÜN ALMADAN ÖNCE MUTLAKA DANIŞINIZ.
DİĞER MARKA VE MODEL ÜRÜNLERİMİZ HAKKINDA BİLGİ ALMAK İÇİN DE ARAYINIZ.
ŞİRKETİMİZ, MARANTZ, DENON, YAMAHA, PIONEER, FOCAL, KEF, DALI, REL, BOSE, KLIPSCH, NAİM, ELECTRO VOICE, DYNACORD, COMMUNITY, VIVITEK, BOSTON AUDIO, BEYER DYNAMIC, ELAC, BLUE SOUND, USHER, CURRENT AUDIO, CRYSTAL ACOISTICS, JL AUIOD HOME, FOSTEX, SOUNDCAST AUDIO, AUDIO TECHNICA HEADPHONES, EVERYTING, DSPPA, TECH AUDIO, ALPINE, İNAKUSTİK KABLE, KİMBER KABLE, NORDOST KABLE, OKKİ NOKKI, SOUNDCAST, SPENDOR, TDK KULAKLIKLAR, VANDENHUL, USHER, VINCENT, BOSE, CANTON, PRO-JECT, AMATE AUDIO, PIONEER DJ, DENOX, SONOS, PURE ACOUSTICS, MİPRO, LENTUS, B&C SPEAKERS, ACME, ASTRON, DB TECHNOLOGIES, CHAUVET, TERBLY, AVOLITES, TAIDEN, SAMSON, SHURE, SENNHEISER, NUMARK, FAL, GLP, LOOK, NEXO, CAROL, QUAD, DINACORD, AUDAC, INTER-M, SİDERA, ANTARİ, HARTKE, SOUNDCRAFT, BEHRINGER, JBL, WHARFEDALE, CROWN, KLOTZ, PANASONIC, NEUTRON WIRELESS ALARM, AKG, NEUTRIK, AMERİCAN AUDIO, STUDIO MASTER, MİKAFON, ATEIS, RCF, PRODIPE, ALESİS, ADJ, GİBİ BİR ÇOK DÜNYA MARKASININ BATI KARADENİZ BÖLGE BAYİSİDİR.
TELEFONDA ÖZEL FİYAT VE BİLGİ ALMAK İÇİN LÜTFEN BİZİ ARAYIN.
SIFIR KUTUSUNDA AÇILMAMIŞ VE TÜM ÜRÜNLERİMİZ FATURALI VE GARANTİLİDİR.
DİĞER ÜRÜNLERİMİZİ GÖRMEK İÇİN WEB ADRESİMİZİ LÜTFEN ZİYARET EDİNİZ.
Garantisi & Bandrolü & Seri Numarası & Faturası Olmayan & Kolisi Açılmış, Teşhire Konmuş VE ORJINAL OLMAYAN Ürünleri Satın Almayız !!!
PROFESYONEL SİNEMA VE MÜZİK SİSTEMİ SATIN ALMADAN ÖNCE MUTLAKA BİR UZMANA DANIŞINIZ. İŞTE BU SEBEPLE SİRKETİMİZİN SATIŞ YÖNETİCİSİ Sn. Harun İNAÇ SİZLERİ HER ZAMAN BİLGİLENDİRMEKTEN MEMNUN OLACAKTIR.
NOT: ÜRÜN ALMADAN ÖNCE MUTLAKA DANIŞINIZ.
TEL +90(532)569 88 81 & +90(505)594 65 66
AV RECEIVER VEYA HI-FI ANFİ ALIMINA KARAR VERDİKTEN SONRA HOPARLÖR SİSTEMİ SEÇİMİNİ MUTLAKA BİZE BIRAKINIZ, BİZ ALACAĞINIZ CİHAZA VE BÜTÇENİZE GÖRE UYAN HOPARLÖR SİSTEMİ KONFİGİRASYONUNUZU ÇIKARTIRIZ. BU BİZİM İŞİMİZ.
İLANLARIMIZDAKİ BÜTÜN ÜRÜNLERİN RESMİ BAYİSİYİZ.
TÜM MARKA VE İLANLARIMIZ
Çok Özel Fiyat Avantajı ve Ödeme Seçenekleri İle Sizi Bekliyor.
KREDİ KARTLARINA 12 AY TAKSİT İMKANI
GSM
+90 (505) 594 65 66
+90 (532) 569 88 81
TEL : +90 (372) 312 46 54
Professional Electronic
Profesyonel Ses, Işık, Görüntü ve Ev Otomasyon Sistemleri
Harun İNAÇ
Genel MÜDÜR
FAALİYET ALANLARIMIZ:
- Profesyonel Ses, Işık, Görüntü ve Seslendirme Sistemleri
- Kamera Sistemleri
- Alarm Sistemleri ( Alarm Sistemleri, Yangın Algılama Sistemleri ve Kartlı Geçiş Sistemleri)
- Anons Sistemleri
- Görüntülü Apartman Kapı ve Merkezi Uydu Sistemleri
- Telefon Santral Sistemleri
- Ev Otomasyon Sistemleri
- Profesyonel Sinema Sistemleri
- Oto Ses ve Görüntü Sistemleri
ÖZELLİKLER:
Yamaha high sound quality, created by rich experience and tradition and high technological expertise
40 station FM/AM preset tuning
Simple and sophisticated design
Speaker selector and speaker terminals for two systems
Simple design remote control
Headphone terminal
FeaturesYamaha High Sound Quality, Created by Rich Experience and Tradition and High Technological Expertise
The R-S201 was created by taking advantage of this rich experience and high technological expertise. Based on the concept of "Natural Sound" for reproducing all music as it really sounds and built with scrupulous care - from circuit design to basic sound production. Even though it is an entry model, it reproduces high sound quality and musically rich sound.
100 W x 2 High Output Power* and High Sound Quality Circuit Design
The R-S201, with 100 W* x 2 high drive power that's above its class, has a high sound quality design that minimizes the length of signal routes and optimizes the circuit layout. Positioning the power transformer near the power amp circuit reduces power loss while improving peak power supply capacity to enable high volume output. The signal ground and power supply ground are connected at one point, eliminating mutual interference to achieve a higher S/N ratio. The result is sound filled with clarity and a feeling of openness.

*8 ohms, 40 Hz - 20 kHz, 0.2% THD
40 Station AM/FM Preset Tuning
You can register up to 40 total FM and AM stations that you often listen to, then conveniently select them from either the receiver or the remote control. Auto preset lets you automatically search for and register FM stations that can be received in your area. Frequencies appear on the display, so even when you want to listen to a new station, you can easily tune to its frequency.
Simple and Sophisticated Design
The R-S201 inherits the simple and sophisticated design style that Yamaha Hi-Fi audio is famous for. With an elegant hairline finish, it harmonizes beautifully with other Hi-Fi audio equipment. The operating buttons and volume knobs also show our commitment to simplicity and ease of use.
Speaker Selector and Speaker Terminals for Two Systems
Equipped with speaker terminals for two systems, this receiver lets you can connect two sets of speakers. The speaker selector makes it easy to switch between speaker outputs, allowing you to hear the sound from one speaker system (A or B) or from both (A+B).
Power Saving
A power management function automatically cuts off the power (switches to standby mode) when the receiver has not been operated for a long time. It can be set to two, four, eight or 12 hours, or off. In addition, power consumption during standby is only 0.5 W, achieving good energy saving performance.
Other Notable Features
• Simple design remote control
• Headphone terminal

Bu ilan
1935
. kez ziyaret edilmiştir.