MARANTZ PM 5005 STEREO AMLIFIER KARGO BEDAVA
430 EURO

İlan No

89627

İlan Tarihi

29 Mart 2021

Durumu

Sıfır

Professional Electronic
İlan Sahibine Soru Sor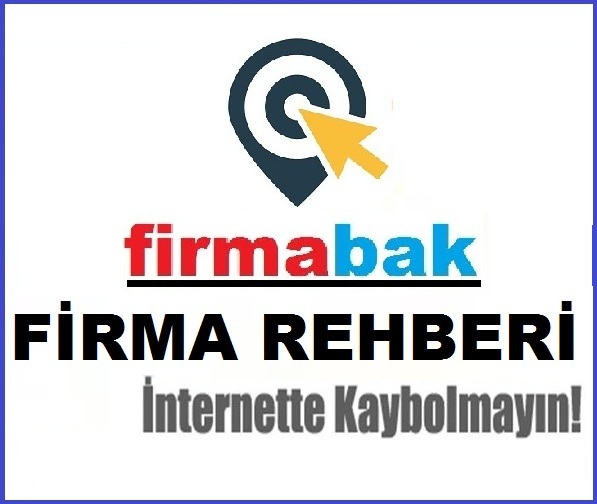 Açıklama
TELEFONDA ÖZEL FİYAT VE BİLGİ ALMAK İÇİN LÜTFEN BİZİ ARAYINIZ.
NOT: ÜRÜN ALMADAN ÖNCE MUTLAKA DANIŞINIZ.
DİĞER MARKA VE MODEL ÜRÜNLERİMİZ HAKKINDA BİLGİ ALMAK İÇİN DE ARAYINIZ.
ŞİRKETİMİZ, MARANTZ, DENON, YAMAHA, PIONEER, FOCAL, KEF, DALI, REL, BOSE, KLIPSCH, NAİM, ELECTRO VOICE, DYNACORD, COMMUNITY, VIVITEK, BOSTON AUDIO, BEYER DYNAMIC, ELAC, BLUE SOUND, USHER, CURRENT AUDIO, CRYSTAL ACOISTICS, JL AUIOD HOME, FOSTEX, SOUNDCAST AUDIO, AUDIO TECHNICA HEADPHONES, EVERYTING, DSPPA, TECH AUDIO, ALPINE, İNAKUSTİK KABLE, KİMBER KABLE, NORDOST KABLE, OKKİ NOKKI, SOUNDCAST, SPENDOR, TDK KULAKLIKLAR, VANDENHUL, USHER, VINCENT, BOSE, CANTON, PRO-JECT, AMATE AUDIO, PIONEER DJ, DENOX, SONOS, PURE ACOUSTICS, MİPRO, LENTUS, B&C SPEAKERS, ACME, ASTRON, DB TECHNOLOGIES, CHAUVET, TERBLY, AVOLITES, TAIDEN, SAMSON, SHURE, SENNHEISER, NUMARK, FAL, GLP, LOOK, NEXO, CAROL, QUAD, DINACORD, AUDAC, INTER-M, SİDERA, ANTARİ, HARTKE, SOUNDCRAFT, BEHRINGER, JBL, WHARFEDALE, CROWN, KLOTZ, PANASONIC, NEUTRON WIRELESS ALARM, AKG, NEUTRIK, AMERİCAN AUDIO, STUDIO MASTER, MİKAFON, ATEIS, RCF, PRODIPE, ALESİS, ADJ, GİBİ BİR ÇOK DÜNYA MARKASININ BATI KARADENİZ BÖLGE BAYİSİDİR.
TELEFONDA ÖZEL FİYAT VE BİLGİ ALMAK İÇİN LÜTFEN BİZİ ARAYIN.
SIFIR KUTUSUNDA AÇILMAMIŞ VE TÜM ÜRÜNLERİMİZ FATURALI VE GARANTİLİDİR.
DİĞER ÜRÜNLERİMİZİ GÖRMEK İÇİN WEB ADRESİMİZİ LÜTFEN ZİYARET EDİNİZ.
Garantisi & Bandrolü & Seri Numarası & Faturası Olmayan & Kolisi Açılmış, Teşhire Konmuş VE ORJINAL OLMAYAN Ürünleri Satın Almayız !!!
PROFESYONEL SİNEMA VE MÜZİK SİSTEMİ SATIN ALMADAN ÖNCE MUTLAKA BİR UZMANA DANIŞINIZ. İŞTE BU SEBEPLE SİRKETİMİZİN SATIŞ YÖNETİCİSİ Sn. Harun İNAÇ SİZLERİ HER ZAMAN BİLGİLENDİRMEKTEN MEMNUN OLACAKTIR.
NOT: ÜRÜN ALMADAN ÖNCE MUTLAKA DANIŞINIZ.
TEL +90(532)569 88 81 & +90(505)594 65 66
AV RECEIVER VEYA HI-FI ANFİ ALIMINA KARAR VERDİKTEN SONRA HOPARLÖR SİSTEMİ SEÇİMİNİ MUTLAKA BİZE BIRAKINIZ, BİZ ALACAĞINIZ CİHAZA VE BÜTÇENİZE GÖRE UYAN HOPARLÖR SİSTEMİ KONFİGİRASYONUNUZU ÇIKARTIRIZ. BU BİZİM İŞİMİZ.
İLANLARIMIZDAKİ BÜTÜN ÜRÜNLERİN RESMİ BAYİSİYİZ.
TÜM MARKA VE İLANLARIMIZ
Çok Özel Fiyat Avantajı ve Ödeme Seçenekleri İle Sizi Bekliyor.
KREDİ KARTLARINA 12 AY TAKSİT İMKANI
GSM
+90 (505) 594 65 66
+90 (532) 569 88 81
TEL : +90 (372) 312 46 54
Professional Electronic
Profesyonel Ses, Işık, Görüntü ve Ev Otomasyon Sistemleri
Harun İNAÇ
Genel MÜDÜR
FAALİYET ALANLARIMIZ:
- Profesyonel Ses, Işık, Görüntü ve Seslendirme Sistemleri
- Kamera Sistemleri
- Alarm Sistemleri ( Alarm Sistemleri, Yangın Algılama Sistemleri ve Kartlı Geçiş Sistemleri)
- Anons Sistemleri
- Görüntülü Apartman Kapı ve Merkezi Uydu Sistemleri
- Telefon Santral Sistemleri
- Ev Otomasyon Sistemleri
- Profesyonel Sinema Sistemleri
- Oto Ses ve Görüntü Sistemleri
ÖZELLİKLER:
11.2 Channel Max Processing Full 4K Ultra HD AV Pre Tuner with Bluetooth and Wi-Fi * DTS HD Master / DTS:X * DTS Neo:X / DTS Neural:X (11ch)(update) * Dolby TrueHD / Dolby Atmos * Dolby Surround * Multichannel Stereo * 11.2 max. number of processing (preamp) channels * Discrete Power Amplifier * Lossy formats MP3 / WMA / AAC * Lossless formats FLAC / ALAC / WAV * Gapless playback * Ethernet, WiFi, Bluetooth, Spotify * 3 Multiroom zones * Marantz remote bus * FL Display * Power Consumption in W 60 * Dimensions (W x H x D) 440 x 185 x 411 mm

2 Channels * Current Feedback Topology * HDAM version SA3, SA2 * Power Output (8 / 4 Ohm RMS) 40 W / 55 W * Frequency response 10 Hz - 50 kHz * Total Harmonic Distortion 0.01 % * Power Consumption 350W * Standby Consumption 0.3 W * Dimensions 440 x 105 x 370 mm

New to the Marantz collection, this excellent entry-level integrated amplifier breaks all the rules. That's because it's the first in its class to offer current feedback architecture – a feature that normally is reserved for the more expensive models. This technology provides very fast and accurate signal handling, which results in perfectly balanced stereo sound reproduction as well as a very open and precise sound stage. It's also been recently enhanced with performance–optimising discrete audio circuitry and fine-tuning components. In addition, this year's model looks a little more stylish than last year's, thanks to new elegant knob design. On top of that, it comes with a new remote and a new low-power stand-by and auto stand-by mode. But back to being an amp: the PM5005 offers 40W per channel into 8 ohm or 55W into 4 ohm, and includes a metal chassis and a front metal panel to ensure a very rigid and solid base. It also has a Phono MM equaliser, as well as a Source Direct functionality to ensure shortest signal paths. Without doubt, the PM5005 has raised the performance bar in the so-called entry level area. Great sound. Amazing versatility.
| | |
| --- | --- |
| Current Feedback Topology | o |
| | |
| --- | --- |
| Phono EQ: Standard / Current Feedback / Constant Current Feedback | o / - / - |
| | |
| --- | --- |
| Power Transformer: Toroidal / El | - / o |
| | |
| --- | --- |
| High Grade Audio Components | o |
Balance / Bass / Treble / Loudness

Bu ilan
1860
. kez ziyaret edilmiştir.