SHURE IN-AER KULAKLIK MİKROFONLAR SIFIR FATURALI GARANTİLİ
1.055 USD

İlan No

86331

İlan Tarihi

31 Mart 2021

Marka

Diğer

Durumu

Sıfır

Professional Electronic
İlan Sahibine Soru Sor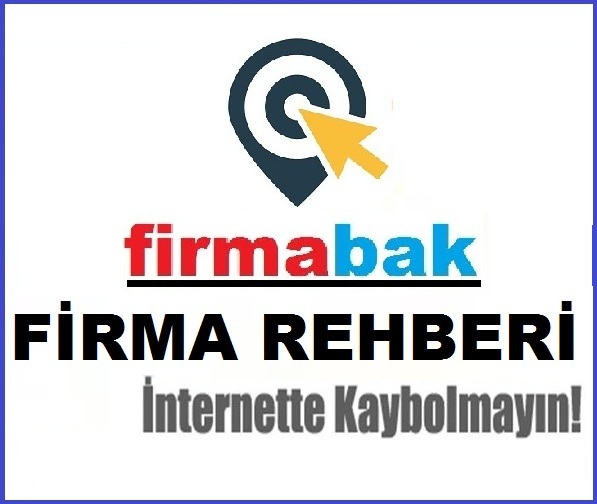 Açıklama
SHURE IN-AER KULAKLIK MİKROFON ÇEŞİTLERİ VE AKSESUARLARI SIFIR FATURALI GARANTİLİ
P3TER = 1.055,00$ ÖZELLİKLERİ;
Half Rack Single Channel Wireless Transmitter.Wireless transmitter housed in a rugged all-metal chassis for both entry-level and professional-tier PSM®300 systems.Works with PSM 300 Stereo Personal Monitor System.Offers a 24 MHz tuning bandwidth (regionally dependent).Includes P3T, rackmount and hardware kits, detachable ¼ wave antenna, BNC cable, BNC bulkhead adapter, power supply, and user guide
P3TERA = 1.206,00$
Half Rack Single Channel Wireless Transmitter.Wireless transmitter housed in a rugged all-metal chassis for both entry-level and professional-tier PSM®300 systems.Works with PSM 300 Stereo Personal Monitor System.Offers a 24 MHz tuning bandwidth (regionally dependent).Includes P3T, rackmount and hardware kits, detachable ¼ wave antenna, BNC cable, BNC bulkhead adapter, power supply, and user guide
P9TE = 866,00$
Wireless Transmitter Half-rack UHF wireless transmitter for use with the PSM® 900 Wireless Personal Monitor System.
P9RA = 825,00$
Rechargeable Wireless Bodypack Receiver Rechargeable, low profile stereo bodypack receiver for use with PSM®900.
P10TE = 3.846,00$
Full Rack Dual Channel Wireless Transmitter.Full-rack, dual channel wireless transmitter housed in a touring-grade, all-metal chassis.Works with PSM®1000 Personal Monitor System Features networked control capabilities via Wireless .Workbench® software.Offers a 72 MHz wide tuning bandwidth Includes P10T, power supply, two 1/2 wave antennas, hardware kit, 2 ethernet cables, 2 BNC cable assemblies, and user guide
P10R = 1.138,00$
Wireless Diversity Bodypack Receiver.Provides precision front-end RF filtering, full bandwidth RF scan and automatic RF gain control, all packed in the slimmest form factor available. Works with PSM®1000 Personal Monitor System.Features networked control capabilities via Wireless Workbench® software.Offers a choice of powering options including AA batteries and the Shure Lithium-ion Rechargeable Battery Includes P10R, 2 antennas, AA batteries, zipper bag, battery adapter, hardware kit, and user guide
P9HW= = 689,00$
Wired Bodypack Personal Monitor.P9HW is ideal for drummers and keyboard players Provides up to 9 continuous hours of runtime with 2 AA batteries.Offers extended runtime with the Shure SB900 lithium-ion battery, which can charge in the bodypack.Includes P9HW, Y-splitter cable, 2 AA batteries, battery adapter kit, zipper bag, and user guide
SE112-GR-E = 77,00$
Sound Isolating™ Earphones.Play Video.SE112 Sound Isolating Earphones feature great sound with deep bass.Dynamic MicroDriver.Fixed cables.Available in grey.Includes SE112, sleeve fit kit, nozzle cleaning tool, drawstring pouch, and user guide
SE215-CL-E = 136,00$
Sound Isolating™ Earphones.Play Video.SE215 Sound Isolating Earphones feature detailed sound with enhanced bass.Single Dynamic MicroDriver.Detachable cables with formable wire Available in clear and translucent black.Includes SE215, sleeve fit kit, cleaning tool, carrying case, and user guide
ŞİRKETİMİZ, MARANTZ, DENON, YAMAHA, FOCAL, KEF, DALI, REL, NAİM, BOSTON AUDIO, ELAC, BLUE SOUND, USHER, CURRENT AUDIO, CRYSTAL ACOISTICS, JL AUIOD HOME, FOSTEX, SOUNDCAST AUDIO, AUDIO TECHNICA HEADPHONES, EVERYTING, DSPPA TECH AUDIO, ALPINE, İNAKUSTİK KABLE, KİMBER KABLE, NORDOST KABLE, OKKİ NOKKI, SOUNDCAST, SPENDOR, TDK KULAKLIKLAR, VANDENHUL, USHER, VINCENT, BOSE, CANTON, PRO-JECT, AMATE AUDIO, PIONEER DJ, DENOX, SONOS, PURE ACOUSTICS, MİPRO, LENTUS, B&C SPEAKERS, ACME, ASTRON, DB TECHNOLOGIES, CHAUVET, TERBLY, AVOLITES, TAIDEN, SAMSON, SHURE, SENNHEISER, NUMARK, FAL, GLP, LOOK, NEXO, CAROL, QUAD, DINACORD, AUDAC, INTER-M, SİDERA, ANTARİ, HARTKE, SOUNDCRAFT, BEHRINGER, JBL, WHARFEDALE, CROWN, KLOTZ, GİGASET, KAREL, PANASONIC, ASELSAN, MOTOROLA, PLANTRONICS, TELESİS, MULTITEK, NEUTRON WIRELESS ALARM, AKG, NEUTRIK, AMERİCAN AUDIO, STUDIO MASTER, MİKAFON, ATEIS, RCF, PRODIPE, ALESİS, ADJ, GİBİ BİR ÇOK DÜNYA MARKASININ BATI KARADENİZ BÖLGE BAYİSİDİR.
TELEFONDA ÖZEL FİYAT VE BİLGİ ALMAK İÇİN LÜTFEN BİZİ ARAYIN.
SIFIR KUTUSUNDA AÇILMAMIŞ VE TÜM ÜRÜNLERİMİZ FATURALI VE GARANTİLİDİR.
DİĞER ÜRÜNLERİMİZİ GÖRMEK İÇİN WEB ADRESİMİZİ LÜTFEN ZİYARET EDİN.
Garantisi & Bandrolü & Seri Numarası & Faturası Eksik & Kolisi Açılmış, Teşhir VE
ORJINAL OLMAYAN Ürünleri Satın Almayızı !!!
PROFESYONEL SİNEMA VE MÜZİK SİSTEMİ SATIN ALMADAN ÖNCE MUTLAKA BİR UZMANA DANIŞINIZ. İŞTE BU SEBEPLE SİRKETİMİZİN SATIŞ YÖNETİCİSİ Sn. Harun İNAÇ SİZLERİ HER ZAMAN BİLGİLENDİRMEYE HAZIR BEKLİYOR OLACAKTIR.
NOT: ÜRÜN ALMADAN ÖNCE MUTLAKA DANIŞINIZ ( Harun İNAÇ )(0.505.5946566)
AV RECEIVER ALIMINA KARAR VERDİKTEN SONRA HOPARLÖR SİSTEMİ SEÇİMİNİ MUTLAKA BİZE BIRAKINIZ, BİZ ALACAĞINIZ CİHAZA VE BÜTÇENİZE UYAN HOPARLÖR SİSTEMİ KONFİGİRASYONUNUZU ÇIKARTIRIZ. BU BİZİM İŞİMİZ.
İLANLARIMIZDAKİ BÜTÜN ÜRÜNLERİN RESMİ BAYİSİYİZ.
TÜM MARKA VE İLANLARIMIZ
Çok Özel Fiyat Avantajı ve Ödeme Seçenekleri Sizi Bekliyor.
KREDİ KARTLARINA 12 TAKSİT İMKANI
GSM : 0505 594 65 66 & 0532 569 88 81 - TEL : 0.372.312 46 54
Professional Electronic
Profesyonel Ses, Işık, Görüntü ve Ev Otomasyon Sistemleri
Harun İNAÇ
Genel MÜDÜR
http://professionalelectronic.sahibinden.com
http://professional-electronic.sahibinden.com
FAALİYET ALANLARIMIZ:
- Profesyonel Ses, Işık, Görüntü ve Seslendirme Sistemleri
- Kamera Sistemleri
- Alarm Sistemleri ( Alarm Sistemleri, Yangın Algılama Sistemleri ve Kartlı Geçiş Sistemleri)
- Anons Sistemleri
- Görüntülü Apartman Kapı ve Merkezi Uydu Sistemleri
- Telefon Santral Sistemleri
- Ev Otomasyon Sistemleri
- Profesyonel Sinema Sistemleri
- Oto Ses ve Görüntü Sistemleri
ÖZELLİKLER:

Bu ilan
1530
. kez ziyaret edilmiştir.