YAMAHA LSX 170 KOBLOSUZ HOPARLÖR
2.800 TL

İlan No

85705

İlan Tarihi

31 Mart 2021

Durumu

Sıfır

Professional Electronic
İlan Sahibine Soru Sor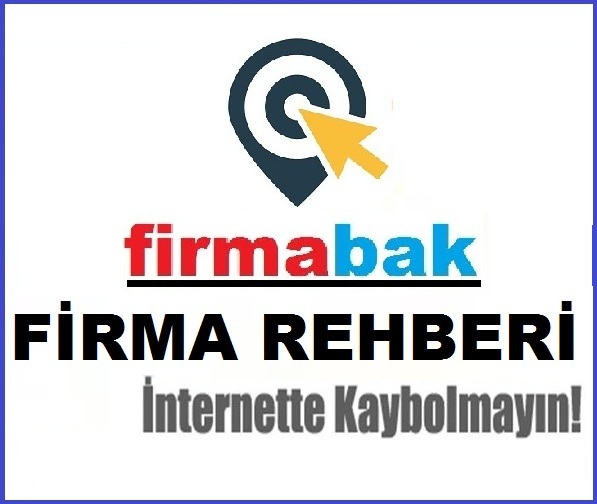 Açıklama
ŞİRKETİMİZ, MARANTZ, DENON, YAMAHA, PIONEER, FOCAL, KEF, DALI, REL, BOSE, KLIPSCH, NAİM, BOSTON AUDIO, ELAC, BLUE SOUND, USHER, CURRENT AUDIO, CRYSTAL ACOISTICS, JL AUIOD HOME, FOSTEX, SOUNDCAST AUDIO, AUDIO TECHNICA HEADPHONES, EVERYTING, DSPPA TECH AUDIO, ALPINE, İNAKUSTİK KABLE, KİMBER KABLE, NORDOST KABLE, OKKİ NOKKI, SOUNDCAST, SPENDOR, TDK KULAKLIKLAR, VANDENHUL, USHER, VINCENT, BOSE, CANTON, PRO-JECT, AMATE AUDIO, PIONEER DJ, DENOX, SONOS, PURE ACOUSTICS, MİPRO, LENTUS, B&C SPEAKERS, ACME, ASTRON, DB TECHNOLOGIES, CHAUVET, TERBLY, AVOLITES, TAIDEN, SAMSON, SHURE, SENNHEISER, NUMARK, FAL, GLP, LOOK, NEXO, CAROL, QUAD, DINACORD, AUDAC, INTER-M, SİDERA, ANTARİ, HARTKE, SOUNDCRAFT, BEHRINGER, JBL, WHARFEDALE, CROWN, KLOTZ, PANASONIC, NEUTRON WIRELESS ALARM, AKG, NEUTRIK, AMERİCAN AUDIO, STUDIO MASTER, MİKAFON, ATEIS, RCF, PRODIPE, ALESİS, ADJ, GİBİ BİR ÇOK DÜNYA MARKASININ BATI KARADENİZ BÖLGE BAYİSİDİR.
TELEFONDA ÖZEL FİYAT VE BİLGİ ALMAK İÇİN LÜTFEN BİZİ ARAYIN.
SIFIR KUTUSUNDA AÇILMAMIŞ VE TÜM ÜRÜNLERİMİZ FATURALI VE GARANTİLİDİR.
DİĞER ÜRÜNLERİMİZİ GÖRMEK İÇİN WEB ADRESİMİZİ LÜTFEN ZİYARET EDİN.
Garantisi & Bandrolü & Seri Numarası & Faturası Eksik & Kolisi Açılmış, Teşhir VE
ORJINAL OLMAYAN Ürünleri Satın Almayızı !!!
PROFESYONEL SİNEMA VE MÜZİK SİSTEMİ SATIN ALMADAN ÖNCE MUTLAKA BİR UZMANA DANIŞINIZ. İŞTE BU SEBEPLE SİRKETİMİZİN SATIŞ YÖNETİCİSİ Sn. Harun İNAÇ SİZLERİ HER ZAMAN BİLGİLENDİRMEYE İÇİN YANINZDA OLACAKTIR.
NOT: ÜRÜN ALMADAN ÖNCE MUTLAKA DANIŞINIZ Harun İNAÇ
TEL & GSM (0.532.5698881-0.505.5946566)
AV RECEIVER VEYA HI-FI ANFİ ALIMINA KARAR VERDİKTEN SONRA HOPARLÖR SİSTEMİ SEÇİMİNİ MUTLAKA BİZE BIRAKINIZ, BİZ ALACAĞINIZ CİHAZA VE BÜTÇENİZE GÖRE UYAN HOPARLÖR SİSTEMİ KONFİGİRASYONUNUZU ÇIKARTIRIZ. BU BİZİM İŞİMİZ.
İLANLARIMIZDAKİ BÜTÜN ÜRÜNLERİN RESMİ BAYİSİYİZ.
TÜM MARKA VE İLANLARIMIZ
Çok Özel Fiyat Avantajı ve Ödeme Seçenekleri Sizi Bekliyor.
KREDİ KARTLARINA 12 TAKSİT İMKANI
GSM : 0505 594 65 66 & 0532 569 88 81 - TEL : 0.372.312 46 54
Professional Electronic
Profesyonel Ses, Işık, Görüntü ve Ev Otomasyon Sistemleri
Harun İNAÇ
Genel MÜDÜR
FAALİYET ALANLARIMIZ:
- Profesyonel Ses, Işık, Görüntü ve Seslendirme Sistemleri
- Kamera Sistemleri
- Alarm Sistemleri ( Alarm Sistemleri, Yangın Algılama Sistemleri ve Kartlı Geçiş Sistemleri)
- Anons Sistemleri
- Görüntülü Apartman Kapı ve Merkezi Uydu Sistemleri
- Telefon Santral Sistemleri
- Ev Otomasyon Sistemleri
- Profesyonel Sinema Sistemleri
- Oto Ses ve Görüntü Sistemleri
ÖZELLİKLER:
Features
Product Concept
Designed for the shelf, the LSX-170 contains two speakers that point upward. Both audio and light are diffused horizontally over a 360-degree range, and this feature lends the LSX-170 its iconic form.
We designed the entire product to express this circle of light and sound. Two rings of light appear, symbolizing the widening circle of sound.
The six LEDs arranged in a circle around the base of the unit create a glowing halo effect as if the unit is lit by spotlights on a stage, resulting in an almost mystical appearance that brings out the inherent spirituality of music.
Sound & Light Reflector
Sound and light is diffused through 360 degrees with optimal efficiency by a slightly tapered cone that is aluminum coated and polished to a mirror finish. Such is the nature of the Sound & Light Reflector, that it has become a design feature in itself.
Shade
The shade of the LSX-170 is formed of two sheets of uniformly curved steel, a material that is both highly durable and acoustically beneficial. The result is a semi-transparency, so that even when the light is not switched on, the beautiful contours of the inner form are visible.
Smart Timer, Remote Control by App
The DTA Controller app lets you control basic and advanced functions for a richer experience.

• Remote Control
Turn lights on or off and adjust intensity across a range of ten brightness levels, as well as control volume.

• Smart Timer
Set timers to turn audio and lights on or off at different times, even on specific days of the week.

• Music Player
Select and play music right from your smartphone or tablet.
DESKTOP AUDIO SYSTEM
Bluetooth
Version/Profile
Ver. 2.1 + EDR / A2DP
Audio Codec
SBC, AAC, aptX®
Maximum Communication Range
10 m/38 ft. 10in. (without interference)
Input Terminal
3.5mm STEREO mini Jack
Speaker Unit
9cm full-range x 1, 3cm full-range x 1
Dimensions (W x H x D)
271 x 290 x 271mm / 10-5/8" x 11-3/8" x 10-5/8"
Weight
3.3 kg / 7.2Ibs
Colours
Black, Champagne Gold, Bronze

Bu ilan
1886
. kez ziyaret edilmiştir.