DENON AVR X 1300W A / V RECEIVER
950 EURO

İlan No

85378

İlan Tarihi

31 Mart 2021

Durumu

Sıfır

Professional Electronic
İlan Sahibine Soru Sor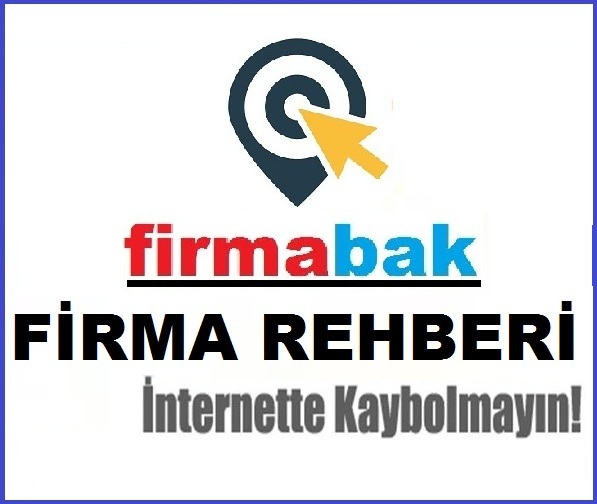 Açıklama
ŞİRKETİMİZ, MARANTZ, DENON, YAMAHA, PIONEER, FOCAL, KEF, DALI, REL, BOSE, KLIPSCH, NAİM, BOSTON AUDIO, ELAC, BLUE SOUND, USHER, CURRENT AUDIO, CRYSTAL ACOISTICS, JL AUIOD HOME, FOSTEX, SOUNDCAST AUDIO, AUDIO TECHNICA HEADPHONES, EVERYTING, DSPPA TECH AUDIO, ALPINE, İNAKUSTİK KABLE, KİMBER KABLE, NORDOST KABLE, OKKİ NOKKI, SOUNDCAST, SPENDOR, TDK KULAKLIKLAR, VANDENHUL, USHER, VINCENT, BOSE, CANTON, PRO-JECT, AMATE AUDIO, PIONEER DJ, DENOX, SONOS, PURE ACOUSTICS, MİPRO, LENTUS, B&C SPEAKERS, ACME, ASTRON, DB TECHNOLOGIES, CHAUVET, TERBLY, AVOLITES, TAIDEN, SAMSON, SHURE, SENNHEISER, NUMARK, FAL, GLP, LOOK, NEXO, CAROL, QUAD, DINACORD, AUDAC, INTER-M, SİDERA, ANTARİ, HARTKE, SOUNDCRAFT, BEHRINGER, JBL, WHARFEDALE, CROWN, KLOTZ, PANASONIC, NEUTRON WIRELESS ALARM, AKG, NEUTRIK, AMERİCAN AUDIO, STUDIO MASTER, MİKAFON, ATEIS, RCF, PRODIPE, ALESİS, ADJ, GİBİ BİR ÇOK DÜNYA MARKASININ BATI KARADENİZ BÖLGE BAYİSİDİR.
TELEFONDA ÖZEL FİYAT VE BİLGİ ALMAK İÇİN LÜTFEN BİZİ ARAYIN.
SIFIR KUTUSUNDA AÇILMAMIŞ VE TÜM ÜRÜNLERİMİZ FATURALI VE GARANTİLİDİR.
DİĞER ÜRÜNLERİMİZİ GÖRMEK İÇİN WEB ADRESİMİZİ LÜTFEN ZİYARET EDİN.
Garantisi & Bandrolü & Seri Numarası & Faturası Eksik & Kolisi Açılmış, Teşhir VE
ORJINAL OLMAYAN Ürünleri Satın Almayızı !!!
PROFESYONEL SİNEMA VE MÜZİK SİSTEMİ SATIN ALMADAN ÖNCE MUTLAKA BİR UZMANA DANIŞINIZ. İŞTE BU SEBEPLE SİRKETİMİZİN SATIŞ YÖNETİCİSİ Sn. Harun İNAÇ SİZLERİ HER ZAMAN BİLGİLENDİRMEYE İÇİN YANINZDA OLACAKTIR.
NOT: ÜRÜN ALMADAN ÖNCE MUTLAKA DANIŞINIZ Harun İNAÇ
TEL & GSM (0.532.5698881-0.505.5946566)
AV RECEIVER VEYA HI-FI ANFİ ALIMINA KARAR VERDİKTEN SONRA HOPARLÖR SİSTEMİ SEÇİMİNİ MUTLAKA BİZE BIRAKINIZ, BİZ ALACAĞINIZ CİHAZA VE BÜTÇENİZE GÖRE UYAN HOPARLÖR SİSTEMİ KONFİGİRASYONUNUZU ÇIKARTIRIZ. BU BİZİM İŞİMİZ.
İLANLARIMIZDAKİ BÜTÜN ÜRÜNLERİN RESMİ BAYİSİYİZ.
TÜM MARKA VE İLANLARIMIZ
Çok Özel Fiyat Avantajı ve Ödeme Seçenekleri Sizi Bekliyor.
KREDİ KARTLARINA 12 TAKSİT İMKANI
GSM : 0505 594 65 66 & 0532 569 88 81 - TEL : 0.372.312 46 54
Professional Electronic
Profesyonel Ses, Işık, Görüntü ve Ev Otomasyon Sistemleri
Harun İNAÇ
Genel MÜDÜR
FAALİYET ALANLARIMIZ:
- Profesyonel Ses, Işık, Görüntü ve Seslendirme Sistemleri
- Kamera Sistemleri
- Alarm Sistemleri ( Alarm Sistemleri, Yangın Algılama Sistemleri ve Kartlı Geçiş Sistemleri)
- Anons Sistemleri
- Görüntülü Apartman Kapı ve Merkezi Uydu Sistemleri
- Telefon Santral Sistemleri
- Ev Otomasyon Sistemleri
- Profesyonel Sinema Sistemleri
- Oto Ses ve Görüntü Sistemleri
ÖZELLİKLER:
7.2 Channel Full 4K Ultra HD Network A/V Receiver with Wi-Fi and BluetoothOverview
Experience state-of-the-art surround sound with the AVR-X1300W 7.2 channel Dolby Atmos AV receiver, which delivers breathtaking immersive surround sound with today's advanced movie soundtracks. Bring home the same revolutionary 3D surround sound used in premium movie theatres, with the ability to create an overhead soundfield to deliver a dramatically expanded sonic space. What's more, a future firmware update will enable the AVR-X1300W to decode DTS:X soundtracks, for full compatibility with all current 3D sound formats.
The AVR-X1300W is futureproof, too, thanks to an advanced video section fully compatible with the latest HDMI 2.0a and HDCP 2.2 specifications on all six of its HDMI inputs. With 4K Ultra HD 60Hz video, 4:4:4 Pure Color sub-sampling, High Dynamic Range (HDR) and 21:9 video, 3D, and BT.2020 pass-through support on every input, the AVR-X1300W is ready for the next generation of Blu-ray disc players, set-top boxes and other 4K Ultra HD sources.
And it has the sonic firepower to deliver cinema-sized thrills: the powerful amplifier section features discrete high current output devices on all seven channels, each of which is configured identically and rated at 80 watts per channel (8 ohms, 0.08%THD, 20Hz~20kHz). That generous current also means the AVR-X1300W has the ability to drive even lower impedance 4ohm speakers on all channels.
Meanwhile the AVR-X1300W's built-in multiroom capability you can enjoy two different sources in different rooms at the same time, so you could watch a movie in superb surround sound in one room while another member of the family enjoys great-sounding music in another part of the house.
Full wireless connectivity is provided by both Wi-Fi and Bluetooth, with dual antennas to ensure robust signal transmission and reception, and you can stream your favourite music through AirPlay, or from Spotify Connect or local network storage drives. High-resolution audio playback, all the way up to 192kHz/24bit and DSD5.6, delivers incredible fidelity.
Using the AVR-X1300W is simple, too: the brand-new "Denon 2016 AVR Remote" app is available from the Apple app store, Google Play, and the Amazon appstore, allowing you to control the receiver from your smartphone or tablet.
Dolby Atmos
Dolby's revolutionary Dolby Atmos technology dispenses with the channel-based surround sound coding used for decades, in favour of advanced object-based coding, giving the sound designer the ability to place sounds precisely anywhere in the three-dimensional soundspace. Now you can enjoy this award-winning technology at home with the AVR-X1300W, which features the ability to connect a 5.1 surround sound speaker system and 2 additional overhead speakers or 2 additional Dolby Atmos elevation speakers for the ultimate home theater experience.
DTS:X
The latest immersive surround sound system, DTS:X features similar object-based audio coding, and provides for overhead speakers to deliver a stunning surround sound experience. (DTS:X will be enabled via future firmware update: for more info, please visit.)

The AVR-X1300W also features Dolby TrueHD and DTS-HD Master Audio decoding and other Dolby Digital and DTS audio decoding and processing. This includes both Dolby Surround and Neural:X upmixing: users with a '3D' sound speaker set-up are able to get an enhanced surround experience from conventional Dolby or DTS–encoded content, or even music in stereo, using the full set of speakers installed in the listening room.
High Resolution Audio
Discover the incredible fidelity of high resolution audio tracks with the AVR-X1300W's ability to decode up to 24-bit/192-kHz lossless files (AIFF, FLAC and WAV; ALAC/Apple Lossless to 24-bit/96kHz), as well as DSD 2.8MHz (the audiophile format of SACD) and now 5.6MHz track. Play them from memory devices via the front panel USB, or from network sources – the AVR-X1300W will also play lossy file types such as MP3.
Latest HDMI 2.0a Connectivity; HDCP 2.2 Compatible
The AVR-X1300W's six HDMI inputs, including one conveniently located on the front panel, all confiorm to the latest HDMI specifications, including 4K Ultra HD 60Hz video, 4:4:4 Pure Color sub-sampling, High Dynamic Range (HDR) and 21:9 video, 3D, and BT.2020 pass-through support. The advanced video section also features HDCP 2.2 compatibility, a requirement for 4K Ultra HD copy-protected content, ensuring the AVR-X1300W is ready for the next generation of Blu-ray disc players, set-top boxes and other 4K Ultra HD sources.

Bu ilan
1875
. kez ziyaret edilmiştir.