YAMAHA YSP-1600 7.1.2 SOUND BAR DIGITAL SES PROJEKTOR SİSTEMİ
2.985 TL

İlan No

83060

İlan Tarihi

31 Mart 2021

Durumu

Sıfır

Professional Electronic
İlan Sahibine Soru Sor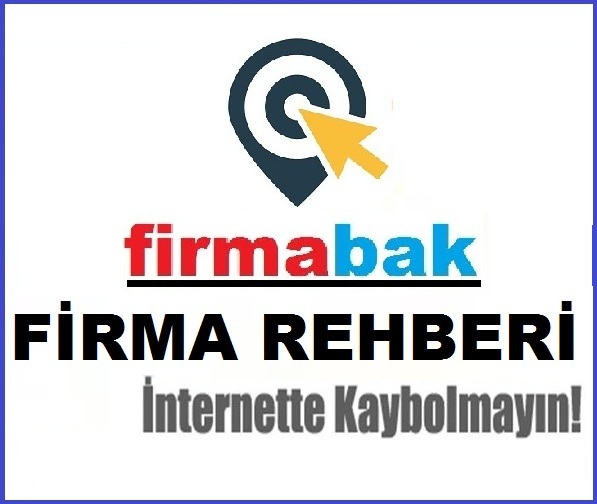 Açıklama
ŞİRKETİMİZ, MARANTZ, DENON, YAMAHA, FOCAL, KEF, DALI, REL, BOSE, KLIPSCH, NAİM, BOSTON AUDIO, ELAC, BLUE SOUND, USHER, CURRENT AUDIO, CRYSTAL ACOISTICS, JL AUIOD HOME, FOSTEX, SOUNDCAST AUDIO, AUDIO TECHNICA HEADPHONES, EVERYTING, DSPPA TECH AUDIO, ALPINE, İNAKUSTİK KABLE, KİMBER KABLE, NORDOST KABLE, OKKİ NOKKI, SOUNDCAST, SPENDOR, TDK KULAKLIKLAR, VANDENHUL, USHER, VINCENT, BOSE, CANTON, PRO-JECT, AMATE AUDIO, PIONEER DJ, DENOX, SONOS, PURE ACOUSTICS, MİPRO, LENTUS, B&C SPEAKERS, ACME, ASTRON, DB TECHNOLOGIES, CHAUVET, TERBLY, AVOLITES, TAIDEN, SAMSON, SHURE, SENNHEISER, NUMARK, FAL, GLP, LOOK, NEXO, CAROL, QUAD, DINACORD, AUDAC, INTER-M, SİDERA, ANTARİ, HARTKE, SOUNDCRAFT, BEHRINGER, JBL, WHARFEDALE, CROWN, KLOTZ, PANASONIC, NEUTRON WIRELESS ALARM, AKG, NEUTRIK, AMERİCAN AUDIO, STUDIO MASTER, MİKAFON, ATEIS, RCF, PRODIPE, ALESİS, ADJ, GİBİ BİR ÇOK DÜNYA MARKASININ BATI KARADENİZ BÖLGE BAYİSİDİR.
TELEFONDA ÖZEL FİYAT VE BİLGİ ALMAK İÇİN LÜTFEN BİZİ ARAYIN.
SIFIR KUTUSUNDA AÇILMAMIŞ VE TÜM ÜRÜNLERİMİZ FATURALI VE GARANTİLİDİR.
DİĞER ÜRÜNLERİMİZİ GÖRMEK İÇİN WEB ADRESİMİZİ LÜTFEN ZİYARET EDİN.
Garantisi & Bandrolü & Seri Numarası & Faturası Eksik & Kolisi Açılmış, Teşhir VE
ORJINAL OLMAYAN Ürünleri Satın Almayızı !!!
PROFESYONEL SİNEMA VE MÜZİK SİSTEMİ SATIN ALMADAN ÖNCE MUTLAKA BİR UZMANA DANIŞINIZ. İŞTE BU SEBEPLE SİRKETİMİZİN SATIŞ YÖNETİCİSİ Sn. Harun İNAÇ SİZLERİ HER ZAMAN BİLGİLENDİRMEYE İÇİN YANINZDA OLACAKTIR.
NOT: ÜRÜN ALMADAN ÖNCE MUTLAKA DANIŞINIZ Harun İNAÇ
TEL & GSM (0.532.5698881-0.505.5946566)
AV RECEIVER VEYA HI-FI ANFİ ALIMINA KARAR VERDİKTEN SONRA HOPARLÖR SİSTEMİ SEÇİMİNİ MUTLAKA BİZE BIRAKINIZ, BİZ ALACAĞINIZ CİHAZA VE BÜTÇENİZE GÖRE UYAN HOPARLÖR SİSTEMİ KONFİGİRASYONUNUZU ÇIKARTIRIZ. BU BİZİM İŞİMİZ.
İLANLARIMIZDAKİ BÜTÜN ÜRÜNLERİN RESMİ BAYİSİYİZ.
TÜM MARKA VE İLANLARIMIZ
Çok Özel Fiyat Avantajı ve Ödeme Seçenekleri Sizi Bekliyor.
KREDİ KARTLARINA 12 TAKSİT İMKANI
GSM : 0505 594 65 66 & 0532 569 88 81 - TEL : 0.372.312 46 54
Professional Electronic
Profesyonel Ses, Işık, Görüntü ve Ev Otomasyon Sistemleri
Harun İNAÇ
Genel MÜDÜR
FAALİYET ALANLARIMIZ:
- Profesyonel Ses, Işık, Görüntü ve Seslendirme Sistemleri
- Kamera Sistemleri
- Alarm Sistemleri ( Alarm Sistemleri, Yangın Algılama Sistemleri ve Kartlı Geçiş Sistemleri)
- Anons Sistemleri
- Görüntülü Apartman Kapı ve Merkezi Uydu Sistemleri
- Telefon Santral Sistemleri
- Ev Otomasyon Sistemleri
- Profesyonel Sinema Sistemleri
- Oto Ses ve Görüntü Sistemleri
ÖZELLİKLER:
Clear, detailed and immersive TV sound
Slim design allows placement in front of most TVs
HDMI® with 4K Ultra HD pass-through and HDCP 2.2
Access to your music library, Pandora®, Spotify®, Rhapsody® and more
Versatile connectivity – Wi-Fi, Bluetooth®, AirPlay® and Spotify Connect
Features MusicCast
MusicCast makes it easy to bring music to every room in your home wirelessly with playback controlled by a simple app. Start with a MusicCast Sound Bar then add a MusicCast capable AV receiver in your main entertainment room for the ultimate home theater...
More Features
Audio & Video
MusicCast Promo

FeaturesMusicCast

MusicCast makes it easy to bring music to every room in your home wirelessly with playback controlled by a simple app. Start with a MusicCast Sound Bar then add a MusicCast capable AV receiver in your main entertainment room for the ultimate home theater experience, next add MusicCast Wireless Speakers or Hi-Fi components in other rooms wirelessly.

True 5.1-channel Surround Sound for Incredible Realism

While other sound bars offer only stereo audio or a "virtual surround" experience, the MusicCast Sound Bar uses Yamaha exclusive Digital Sound Projector technology to produce sound beams that reflect off the walls of your room to deliver true 5.1-channel surround sound. The result is an expansive and immersive listening experience that brings your favorite TV shows and movies to life.

Dual Built-In Subwoofers with Bass Reflex Ports Reproduce Rich and Clear Bass

Two upward-facing powerful subwoofers are built into the ends of the unit. Combined with the bass reflex port and a wide, large volume body, the MusicCast Sound Bar delivers deep and expansive bass for both movies and music.

Choice of Five CINEMA DSP Programs

CINEMA DSP technology creates thrillingly realistic soundscapes in any room. You can use the remote control to select five different programs, including movie, music, sports, game or TV program.

All Your Content

MusicCast allows you to access your digital music library, streaming music services and Internet radio, as well as Bluetooth® sources and external sources attached to your MusicCast Sound Bar, such as a Blu-ray disc player or CD player.

Bluetooth® Music Streaming

Stream music directly from your smartphone or tablet via Bluetooth or AirPlay®. Use the MusicCast app to pause/play and adjust the volume from your handheld device. In addition, a Bluetooth standby mode provides the convenience of having the MusicCast Sound Bar turn on and off automatically.

Bluetooth Output for Convenient Music Streaming

Equipped with Bluetooth technology, you can stream music from the MusicCast Sound Bar to Bluetooth enabled headphones for private listening or any other compatible speaker.

4K Ultra HD Pass-through and HDCP 2.2

The MusicCast Sound Bar supports the latest HDMI standards. Thanks to transmission of 4K video at 60 frames per second, you can fully enjoy the high definition video quality of without degradation. It also adheres to the HDCP 2.2 copyright protection standard for 4K video transmission.

Slim Body Design

The slim body makes it extremely easy to position the unit in front of a TV, ensuring that the screen is not blocked.

Subwoofer Output

The subwoofer output lets you connect an additional subwoofer for added bass.

SpecsFront Surround System

General
Drivers
1-1/8" x 8 beam drivers
Output Channel
5.1-channel
Output Power
80 W total power: 2.5 W x 8 beam drivers + 60 W (30 W x 2) subwoofer
Power Consumption
25 watts
Standby Power Consumption
0.4 W (HDMI Control OFF, Network Standby OFF), 1.8 W ( Network standby ON, Wi-Fi connection)
Subwoofer
Dual 3-1/4" subwoofers
Dimensions (W x H x D)
39-3/8" x 2-1/2" x 5-1/8" (without antenna)
Weight
10.4 lbs.
Input / Output
HDMI
1 in, 1 out
Digital Optical
1 in
Analog Audio
1 in (Stereo mini jack)
Subwoofer Output
Yes
HDMI
4K Pass-through
Yes (60p)
3D Pass-through
Yes
ARC
Yes
CEC
Yes
Auto Lip-Sync
Yes
Sound Technology
Surround Technology
Digital Sound Projector
CINEMA DSP Movie
1
CINEMA DSP Music
1
CINEMA DSP Entertainment
5 (Movie, Music, Sports, Game, TV programs
Audio Formats
Dolby Digital
Yes
Dolby Pro Logic II
Yes
DTS
Yes
LPCM
Yes
Connectivity
Wireless Music Streaming
Yes (with Bluetooth, Wi-Fi)
Wi-Fi
Yes (with Wireless Direct)
AirPlay
Yes
Bluetooth Version/Profile
Ver. 2.1 + EDR / A2DP, AVRCP* ; (Audio Codec) SBC, AAC* (*Receiving Only)
Bluetooth Maximum Communication Range
32.8 ft (without interference)
Ethernet
Yes
Other Features
App Control
Yes (MusicCast CONTROLLER, HOME THEATER CONTROLLER [WLAN])
TV Remote Repeater
Yes

Bu ilan
1664
. kez ziyaret edilmiştir.