YAMAHA YAS-105 7.1.2 SOUND BAR DIGITAL SES PROJEKTOR SİSTEMİ
1.530 TL

İlan No

83059

İlan Tarihi

31 Mart 2021

Durumu

Sıfır

Professional Electronic
İlan Sahibine Soru Sor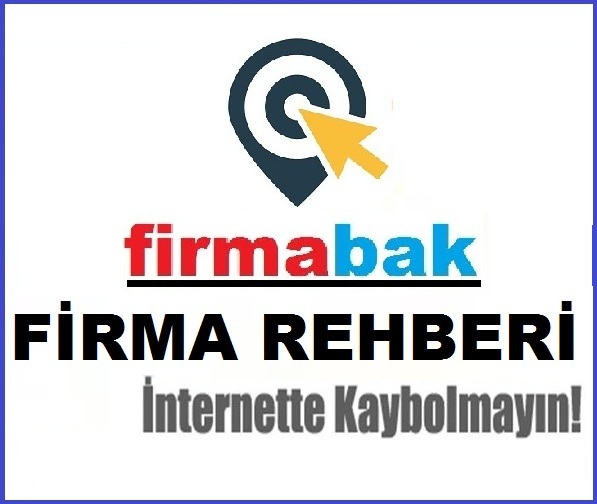 Açıklama
ŞİRKETİMİZ, MARANTZ, DENON, YAMAHA, FOCAL, KEF, DALI, REL, BOSE, KLIPSCH, NAİM, BOSTON AUDIO, ELAC, BLUE SOUND, USHER, CURRENT AUDIO, CRYSTAL ACOISTICS, JL AUIOD HOME, FOSTEX, SOUNDCAST AUDIO, AUDIO TECHNICA HEADPHONES, EVERYTING, DSPPA TECH AUDIO, ALPINE, İNAKUSTİK KABLE, KİMBER KABLE, NORDOST KABLE, OKKİ NOKKI, SOUNDCAST, SPENDOR, TDK KULAKLIKLAR, VANDENHUL, USHER, VINCENT, BOSE, CANTON, PRO-JECT, AMATE AUDIO, PIONEER DJ, DENOX, SONOS, PURE ACOUSTICS, MİPRO, LENTUS, B&C SPEAKERS, ACME, ASTRON, DB TECHNOLOGIES, CHAUVET, TERBLY, AVOLITES, TAIDEN, SAMSON, SHURE, SENNHEISER, NUMARK, FAL, GLP, LOOK, NEXO, CAROL, QUAD, DINACORD, AUDAC, INTER-M, SİDERA, ANTARİ, HARTKE, SOUNDCRAFT, BEHRINGER, JBL, WHARFEDALE, CROWN, KLOTZ, PANASONIC, NEUTRON WIRELESS ALARM, AKG, NEUTRIK, AMERİCAN AUDIO, STUDIO MASTER, MİKAFON, ATEIS, RCF, PRODIPE, ALESİS, ADJ, GİBİ BİR ÇOK DÜNYA MARKASININ BATI KARADENİZ BÖLGE BAYİSİDİR.
TELEFONDA ÖZEL FİYAT VE BİLGİ ALMAK İÇİN LÜTFEN BİZİ ARAYIN.
SIFIR KUTUSUNDA AÇILMAMIŞ VE TÜM ÜRÜNLERİMİZ FATURALI VE GARANTİLİDİR.
DİĞER ÜRÜNLERİMİZİ GÖRMEK İÇİN WEB ADRESİMİZİ LÜTFEN ZİYARET EDİN.
Garantisi & Bandrolü & Seri Numarası & Faturası Eksik & Kolisi Açılmış, Teşhir VE
ORJINAL OLMAYAN Ürünleri Satın Almayızı !!!
PROFESYONEL SİNEMA VE MÜZİK SİSTEMİ SATIN ALMADAN ÖNCE MUTLAKA BİR UZMANA DANIŞINIZ. İŞTE BU SEBEPLE SİRKETİMİZİN SATIŞ YÖNETİCİSİ Sn. Harun İNAÇ SİZLERİ HER ZAMAN BİLGİLENDİRMEYE İÇİN YANINZDA OLACAKTIR.
NOT: ÜRÜN ALMADAN ÖNCE MUTLAKA DANIŞINIZ Harun İNAÇ
TEL & GSM (0.532.5698881-0.505.5946566)
AV RECEIVER VEYA HI-FI ANFİ ALIMINA KARAR VERDİKTEN SONRA HOPARLÖR SİSTEMİ SEÇİMİNİ MUTLAKA BİZE BIRAKINIZ, BİZ ALACAĞINIZ CİHAZA VE BÜTÇENİZE GÖRE UYAN HOPARLÖR SİSTEMİ KONFİGİRASYONUNUZU ÇIKARTIRIZ. BU BİZİM İŞİMİZ.
İLANLARIMIZDAKİ BÜTÜN ÜRÜNLERİN RESMİ BAYİSİYİZ.
TÜM MARKA VE İLANLARIMIZ
Çok Özel Fiyat Avantajı ve Ödeme Seçenekleri Sizi Bekliyor.
KREDİ KARTLARINA 12 TAKSİT İMKANI
GSM : 0505 594 65 66 & 0532 569 88 81 - TEL : 0.372.312 46 54
Professional Electronic
Profesyonel Ses, Işık, Görüntü ve Ev Otomasyon Sistemleri
Harun İNAÇ
Genel MÜDÜR
FAALİYET ALANLARIMIZ:
- Profesyonel Ses, Işık, Görüntü ve Seslendirme Sistemleri
- Kamera Sistemleri
- Alarm Sistemleri ( Alarm Sistemleri, Yangın Algılama Sistemleri ve Kartlı Geçiş Sistemleri)
- Anons Sistemleri
- Görüntülü Apartman Kapı ve Merkezi Uydu Sistemleri
- Telefon Santral Sistemleri
- Ev Otomasyon Sistemleri
- Profesyonel Sinema Sistemleri
- Oto Ses ve Görüntü Sistemleri
ÖZELLİKLER:
Integrated system equipped with dual front speakers and dual built-in subwoofers
- Advanced Bass Extension Processing (surround mode only) delivers a surprising abundance of bass sound
- Large volume cabinet reproduces TV sound with high sound quality
- Dual-driver subwoofer delivers powerful bass sounds
AIR SURROUND XTREME provides powerful surround sound
Bluetooth wireless music streaming from smartphone / tablet
Home Theater Controller App for Easy Operations
Slim, low-profi le, one-body design allows positioning in front of a TV
Stylish design achieves both visual beauty and ease of use
Features Versatile Style
The stylish, flexible design allows wall mounting or placement on a TV stand.
More Features
Audio & Video
Audio & Video
News & Events
26/8/2015

The brand new Yamaha MusicCast audio systems have been designed to revolutionize the enjoyment of music in everyday life. Although each individual component is a little masterpiece of sound and design in itself, they only reveal their full multi-room potential when interacting with each other. Read more ...

20/8/2015

Multi-room audio newly defined – the revolution for hifi-sound in the whole house. Read more ...

20/8/2015

Stereo and AV receivers, PianoCraft micro hifi system and active hifi speakers support multi room system. Read more ...

22/8/2014

Come to IFA in Berlin, visit us on our booth and have a picture taken of yourself and the YZR-M1 – the same motor bike that Valentino Rossi and Jorge Lorenzo drive during races – and you'll have the chance to win a great prize! Read more ...

14/4/2014

Yamaha stereo receiver and micro component system owners that have a Spotify Premium account can now enjoy instant access to millions of songs in high-quality on their Yamaha HiFi system ...

FeaturesVersatile Style

The stylish, flexible design allows wall mounting or placement on a TV stand.

Powerful Sound with Excellent Full-Range Quality

The YAS-105 delivers a total of 120W (60W + 30W + 30W) of very powerful and dynamic sound from its slim and stylish cabinet. In addition to the left and right speakers, it has two built-in subwoofers and two balance dome tweeters. This contributes to clear separation between mid and high range tones. For music, the mid-high sounds become more transparent and for movies, the sound is much more dynamic.

AIR SURROUND XTREME Provides Spacious Home Theatre Experience

AIR SURROUND XTREME is Yamaha's unique virtual surround technology, delivering full, rich sound with a cohesive sense of surround placement. Enjoy immersive surround sound with all kinds of audio sources, from movies to sports and music.

Dual Built-in Subwoofers Powerfully Reproduce Bass Sounds

The YAS-105 employs dual subwoofers inside the cabinet that point upward. Even without a standalone subwoofer, you can enjoy powerful bass sound. Since the sound is output upward, the bass response is very quick and punchy. For music reproduction, the bass notes and rhythm is very accurate.

Bass Reflex Port Contributes to Deeper, Richer Bass

The YAS-105 employs a bass reflex port that has adequate length to provide outstanding bass response together with the large volume cabinet. The duct outlet is shaped like a trumpet bell, which reduces air output noise for better sound clarity.

Slim body for a beautifully stylish installation

Whether on a flat surface or on a wall, the YAS-105 has the right style for perfect installation. With a height of only 53mm (2-1/8"), it won't block the screen so you can set it right in front of the TV, and it will also look attractive mounted on a wall. It connects to your TV via a single cable, so setup is quick and easy.

Bluetooth Wireless Music Streaming from Your Smartphone or Tablet

Enjoy the sound of music or movies from your smartphone or tablet wirelessly. While watching the screen, it's easy to perform select, play and stop operations, as you enjoy sound backed by the power of the YAS-105. There is also a Bluetooth standby mode, so by linking to Bluetooth on/off via the terminal, you get the convenience of the YAS-105 turning on and off automatically.

Home Theatre Controller App for Easy Operation

The YAS-105 is compatible with a free app controller (HT Controller) for iOS and Android. Its easy-to-see and easy-to-use operating screen uses icons to let you easily perform a variety of operations including setting surround programmes or sound quality while watching your smartphone or tablet screen.

Power Saving Design

The YAS-105 features low power consumption of only 0.4W.

Versatile Connectivity

There are four input terminals: optical, coaxial, stereo mini and Bluetooth. There is also a subwoofer output terminal.

Clear Voice Makes Dialogue and Narrations Easy to Hear

Clear Voice raises the level of dialogue and narrations while maintaining overall sound quality. Movies and TV shows, sports commentary and news broadcasts are more clearly audible.

TechnologyAir Surround Xtreme

Unlike other "virtual surround" systems, when you listen to Yamaha's AIR SURROUND XTREME, you can actually identify sounds located around and behind you. You hear dialogue from a clear centre channel and other sounds from the front, specific sounds from the other channels to the sides and rear, and smooth sound movement around you. AIR SURROUND XTREME can even deliver surround sound from 7-channel sources.

Dolby Audio

Bluetooth

Bluetooth is a technology for wireless communication between devices within an area of about 10 meters (33 ft) employing the 2.4 GHz frequency band, a band which can be used without a license.
The Bluetooth® word mark and logos are registered trademarks owned by Bluetooth SIG, Inc.

SpecsFront Surround System

General
Output Power
(Front L/R) 30 W + 30 W (6 ohms, 1 kHz, 10 % THD) (Subwoofer) 60 W (3 ohms, 100 Hz, 10 % THD)
Power Consumption
22 W
Standby Power Consumption
0.4 W
Subwoofer
Dual 7.5 cm (3") cone
Dimensions (W x H x D)
890 X 131 X 59 mm (with spacer); 890 X 53 X 131 mm (without spacer), 35" x 5-1/8" x 2-3/8" (with spacer); 35" x 2-1/8" x 5-1/8" (without spacer)
Weight
4.0 kg; 8.8 lbs.
Input / Output
Digital Optical
1 in
Digital Coaxial
1 in
Analog Audio
1 in (Stereo mini)
Sound Technology
Surround Technology
AIR SURROUND XTREME
Bass Extended
Yes
Audio Formats
Dolby Digital
Yes
Dolby Pro Logic II
Yes
Connectivity
Wireless Music Streaming
Yes (with Bluetooth)
Bluetooth Version/Profile
Ver. 2.1 + EDR (A2DP, SPP)
Other Features
App Control
Yes
Learnig Function
Yes

Bu ilan
1849
. kez ziyaret edilmiştir.