YAMAHA NX-P100 PORTABLE BLUETOOTH HOPARLÖR
1.395 TL

İlan No

83034

İlan Tarihi

31 Mart 2021

Durumu

Sıfır

Professional Electronic
İlan Sahibine Soru Sor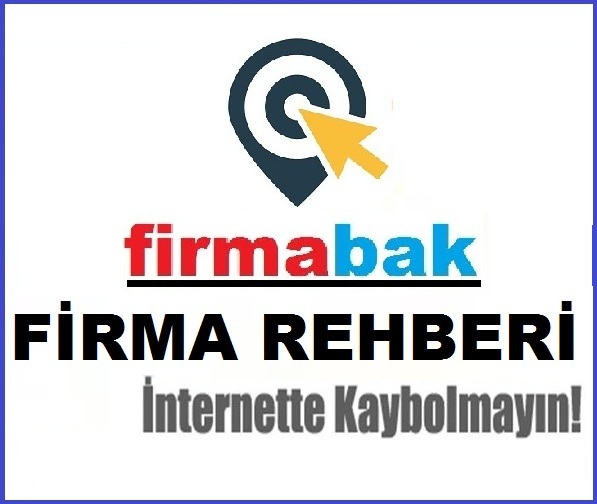 Açıklama
ŞİRKETİMİZ, MARANTZ, DENON, YAMAHA, FOCAL, KEF, DALI, REL, BOSE, KLIPSCH, NAİM, BOSTON AUDIO, ELAC, BLUE SOUND, USHER, CURRENT AUDIO, CRYSTAL ACOISTICS, JL AUIOD HOME, FOSTEX, SOUNDCAST AUDIO, AUDIO TECHNICA HEADPHONES, EVERYTING, DSPPA TECH AUDIO, ALPINE, İNAKUSTİK KABLE, KİMBER KABLE, NORDOST KABLE, OKKİ NOKKI, SOUNDCAST, SPENDOR, TDK KULAKLIKLAR, VANDENHUL, USHER, VINCENT, BOSE, CANTON, PRO-JECT, AMATE AUDIO, PIONEER DJ, DENOX, SONOS, PURE ACOUSTICS, MİPRO, LENTUS, B&C SPEAKERS, ACME, ASTRON, DB TECHNOLOGIES, CHAUVET, TERBLY, AVOLITES, TAIDEN, SAMSON, SHURE, SENNHEISER, NUMARK, FAL, GLP, LOOK, NEXO, CAROL, QUAD, DINACORD, AUDAC, INTER-M, SİDERA, ANTARİ, HARTKE, SOUNDCRAFT, BEHRINGER, JBL, WHARFEDALE, CROWN, KLOTZ, PANASONIC, NEUTRON WIRELESS ALARM, AKG, NEUTRIK, AMERİCAN AUDIO, STUDIO MASTER, MİKAFON, ATEIS, RCF, PRODIPE, ALESİS, ADJ, GİBİ BİR ÇOK DÜNYA MARKASININ BATI KARADENİZ BÖLGE BAYİSİDİR.
TELEFONDA ÖZEL FİYAT VE BİLGİ ALMAK İÇİN LÜTFEN BİZİ ARAYIN.
SIFIR KUTUSUNDA AÇILMAMIŞ VE TÜM ÜRÜNLERİMİZ FATURALI VE GARANTİLİDİR.
DİĞER ÜRÜNLERİMİZİ GÖRMEK İÇİN WEB ADRESİMİZİ LÜTFEN ZİYARET EDİN.
Garantisi & Bandrolü & Seri Numarası & Faturası Eksik & Kolisi Açılmış, Teşhir VE
ORJINAL OLMAYAN Ürünleri Satın Almayızı !!!
PROFESYONEL SİNEMA VE MÜZİK SİSTEMİ SATIN ALMADAN ÖNCE MUTLAKA BİR UZMANA DANIŞINIZ. İŞTE BU SEBEPLE SİRKETİMİZİN SATIŞ YÖNETİCİSİ Sn. Harun İNAÇ SİZLERİ HER ZAMAN BİLGİLENDİRMEYE İÇİN YANINZDA OLACAKTIR.
NOT: ÜRÜN ALMADAN ÖNCE MUTLAKA DANIŞINIZ Harun İNAÇ
TEL & GSM (0.532.5698881-0.505.5946566)
AV RECEIVER VEYA HI-FI ANFİ ALIMINA KARAR VERDİKTEN SONRA HOPARLÖR SİSTEMİ SEÇİMİNİ MUTLAKA BİZE BIRAKINIZ, BİZ ALACAĞINIZ CİHAZA VE BÜTÇENİZE GÖRE UYAN HOPARLÖR SİSTEMİ KONFİGİRASYONUNUZU ÇIKARTIRIZ. BU BİZİM İŞİMİZ.
İLANLARIMIZDAKİ BÜTÜN ÜRÜNLERİN RESMİ BAYİSİYİZ.
TÜM MARKA VE İLANLARIMIZ
Çok Özel Fiyat Avantajı ve Ödeme Seçenekleri Sizi Bekliyor.
KREDİ KARTLARINA 12 TAKSİT İMKANI
GSM : 0505 594 65 66 & 0532 569 88 81 - TEL : 0.372.312 46 54
Professional Electronic
Profesyonel Ses, Işık, Görüntü ve Ev Otomasyon Sistemleri
Harun İNAÇ
Genel MÜDÜR
FAALİYET ALANLARIMIZ:
- Profesyonel Ses, Işık, Görüntü ve Seslendirme Sistemleri
- Kamera Sistemleri
- Alarm Sistemleri ( Alarm Sistemleri, Yangın Algılama Sistemleri ve Kartlı Geçiş Sistemleri)
- Anons Sistemleri
- Görüntülü Apartman Kapı ve Merkezi Uydu Sistemleri
- Telefon Santral Sistemleri
- Ev Otomasyon Sistemleri
- Profesyonel Sinema Sistemleri
- Oto Ses ve Görüntü Sistemleri
ÖZELLİKLER:
See all items fromProduct Description
Bring your music everywhere with the compact, splashproof NX-P100 portable wireless speaker by Yamaha, featuring a built-in speakerphone and mobile device charger! The NX-P100 combines the freedom of Bluetooth music streaming with a stylish, grab-and-go design. It's the perfect size for tossing in a bag, with a sturdy metal frame and silicone on the sides, top and bottom for added protection.

The internal rechargeable battery lets you enjoy your music unplugged for up to eight hours and the micro USB connector makes it easy to charge from either a standard power outlet or from a laptop computer.

Not Afraid to Get a Little Wet
Its splashproof design lets you take it virtually anywhere, indoors or out, without worrying about it getting a little wet along the way. The NX-P100 is IPX4 rated, offering protection against splashing or dripping water, as in certain rainy or snowy conditions. Please refer to the owner's manual for complete precaution details.

Connectivity Without Complexity
Just pair it and play – the NX-P100 is a breeze to connect with Bluetooth-compatible smartphones, tablets and computers. It can pair with up to eight devices and remembers the last connected device. If you have an NFC-compatible smartphone, simply hold it near the speaker and it automatically connects or disconnects as desired. AAC and aptX codecs ensure that the wireless connection offers superior sound quality.

The NX-P100 also supports high-quality streaming from a computer via USB and provides a stereo mini auxiliary input for connectivity with numerous other music sources. USB and stereo mini cables are included in the box.

Battery Backup in Your Backpack
It's also a mobile device lifesaver! If your smartphone runs out of power when you're out and about, you can conveniently use the NX-P100 to recharge it via USB. Just plug into the 5V-1A USB output and charge up.

Conference Calls and Voice Control
The NX-P100 offers a built-in speakerphone and voice guidance capabilities. An included HD Voice-compatible microphone lets you make hands-free calls with clearer voice quality and, if you have the Siri personal assistant on your Apple iOS device, you can start it from the NX-P100 with a single button press.
Product SpecificationsYamaha NX-P100 Portable Bluetooth Speaker Specifications

Bluetooth Maximum Communication Range: 32.8 ft. (Without interference)
Inputs: USB Micro B, 3.5 mm stereo mini-jack
Output: USB A (For mobile device charger)
Drivers: 1-5/8 inch full-range x 2 (Wtih twin SR-Bass)
Speakerphone: Yes (HD Voice compatible)
Power Supply: AC or built-in battery (Battery life: 8 hours)
Included Accessories: AC adaptor, USB cable, 3.5 mm stereo mini plug cable
Dimensions (WxHxD): 6-3/4 x 2-3/8 x 2-1/8 inches
Weight: 1.1 Ibs.
Helpful Info about the ManufacturerPhone: 714-522-9000 Warranty: 7 Years: DSR, DXR, and DXS Speakers; 3 Years: Power Amps, Speakers; YDP, CP, N100, PF & P Series Digital Pianos1 Year: Digital Mixers, Studio Monitors, Analog Consoles, Powered Mixers, Multi-Track Recorders, Digital Effect Processors, Signal Processors, Synthesizers, Drum Machines, Sequencers, Tone Modules, Portable Keyboards, Guitars, Drum Shells & Hardware, Drum Shell Finish.1 Yr Parts, 90 Days Labor: Drum Pedals, Cymbal Stands, Rack Systems

Bu ilan
1524
. kez ziyaret edilmiştir.